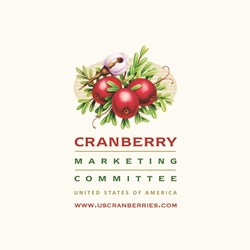 We're at an important juncture as we seek to collectively focus on strategies that will address inventory challenges while leveraging the great progress being made internationally and domestically. ~ Scott J. Soares, Executive Director, CMC
Wareham, Massachusetts (PRWEB) February 12, 2014
Over 80 participants were in attendance at the U.S. Cranberry Marketing Committee's (CMC) annual winter meeting held February 10th and 11th in Arlington, Virginia. In attendance were CMC members, representatives from the USDA , Association des Producteurs de Canneberges du Québec (APCQ), British Columbia Cranberry Marketing Commission, Canadian Atlantic cranberry industry, growers and members of the public.
The agenda covered international and domestic market development program activities, trade policy, financials, and discussions around the Committee's consideration to recommend adoption of a volume regulation to the USDA Secretary. As a unique tool that has only been used five times during the CMC's 50 year history, volume regulation has been recognized as an important way to tighten supplies and reduce pricing volatility.
"The cranberry industry is at a paramount juncture as we seek to collectively focus on strategies that will address the inventory challenges at hand while leveraging some of the great progress being made in international and domestic markets," said Scott J. Soares, Executive Director of the Cranberry Marketing Committee (CMC).
On day one, some international highlights from 2013 to 2014 included growing awareness and interest in cranberry products among consumers and trade alike with exports becoming an increasingly important part of cranberry sales and production share. While there is much work ahead, the sizeable gains in U.S. cranberry export volumes are promising with a total export increase of nearly 7.6 million pounds of U.S. cranberries. Key targeted markets include China, India, Pan Europe and South Korea.
On the domestic market side, the CMC saw successful gains in its strategic program activities to increase awareness of U.S. cranberries year-round. Campaign activities included trade shows and events, a school foodservice and Culinary Institute of America recipe contest, the George Washington University undergraduate and MBA-level marketing competition, and communications. An important milestone was the addition of dried cranberries to the USDA Foods Available List, which makes them more affordable to school food service.
On day two, discussions revolved around volume regulation in an effort to address what was presented as a growing cranberry inventory. The Cranberry Marketing Committee members discussed various scenarios and voted in favor for a Producer Allotment percentage of 85% for the 2014 cranberry crop. The Committee further recommended that the regulation issued by the Secretary of the United States Department of Agriculture shall include clarification that any handlers at the handler's discretion may receive all cranberries in excess of their growers' annual allotments on acres for which each grower will deliver to such handler. Further it was recommended that the regulation issued by the Secretary shall include the clarification that excess cranberries held by handler may be converted and disposed of as fresh or processed fruit and such a disposal may occur after March 1, 2015. The Committee recommended that a subcommittee be formed to review the allowable outlets for excess cranberries and allowances be made for the conversion of excess cranberries for sale into non-competitive outlets. Finally, the Committee further recommended that organic cranberries be exempt from volume regulation.
As subcommittees form and the USDA reviews the Committee's recommendation, more information will be shared as this important process moves forward.
About the Cranberry Marketing Committee (CMC)
The CMC was established as a Federal Marketing Order in 1962 to ensure a stable, orderly supply of good quality product. Authority for its actions are provided under Chapter IX, Title 7, Code of Federal Regulations, referred to as the Federal Cranberry Marketing Order, which is part of the Agricultural Marketing Agreement Act of 1937, as amended. This Act specifies cranberries as a commodity that may be covered, regulations that may be issued, guidelines for administering the programs, and privileges and limitations granted by Congress. For more information about the CMC, visit uscranberries.com or follow @uscranberries and Cranberry Cravers on Facebook.