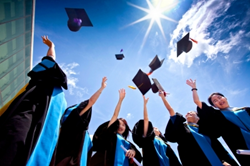 London, UK (PRWEB UK) 13 February 2014
The Secretary of State for Business, Innovation and Skills (BIS) and the Minister for Universities and Science have confirmed funding allocations to the Higher Education Council for England (HEFCE) for financial year 2014-15. Read more here.
The net effect is a £125 million cut to higher education funding. Total funding for the sector from the Higher Education Funding Council for England will stand at £4.091 billion. That is down £125 million from the indicative funding of £4.216 billion for 2014-15 set out in last year's grant letter.
Whilst the letter to HEFCE states: "It is for you to take decisions on how you allocate your budgets", the Ministers add specific instructions.
Mr. Willetts and Mr. Cable tell HEFCE:
"We therefore want you to bring together funding which supports student retention and success."
A good Student Attendance Management System (SAMS) provides a cost-effective solution which directly answers the Minister's requirements. It can also be implemented quickly and successfully, making an instant impact on improving Student Retention and Success.
In addition, the system has an immediate effect on increasing revenues, through improved student retention, thereby more than making up for any reduced funding from HEFCE.
At a time when universities are experiencing average dropout rates of 7.4%, costing £million's for each institution, the funding cut will be a big financial blow, unless they take action to improve their performance in these vital areas.
There is a way to safeguard and improve revenues from students. Student Attendance Management Systems (SAMS) provide a cost effective way to quickly and effectively improve an organisation's finances.
Organisations can take action now to safeguard their financial position by taking a more proactive approach and using technology to flag up early warning signs of student disengagement.
Staff can actively intervene early and make a big difference to reducing dropout rates, which has an enormous impact on increasing the retained revenues.
For many organisations, stopping just one student from dropping out will pay for a system.
A good Student Attendance Management Systems (SAMS) can quickly add value to any institution. Attendance and engagement data is gathered, collated and processed in real time, saving hundreds of hours of staff efforts.
Information on unauthorised absences and late attendance (both highly significant indicators of potential dropout candidates) is highlighted to responsible staff, who can then view the context of the student's overall attendance history and contact the student by text message, email, telephone or letter through the SAMS there and then.
Without a good system, the same process takes several weeks, by which time the problem is likely to have become entrenched and therefore insoluble.
Additionally, an effective Student Attendance Management System, which operates in real time, ensures that issues are identified proactively and quickly
An effective Student Attendance Management System can deliver 4 key benefits for educational institutions:
1. Improved Student Experience by identifying 'at-risk' students in a timely manner
2. Increased revenues through improved student retention
3. Lower administrative costs
4. Tier 4 Licence compliance
Most manual systems involve the taking of registers, transferring data into spreadsheets before collating, further data transfer and then data analysis, before being able to identify potential issues. This all takes up an enormous amount of staff time, in academic and administrative departments, so the operational costs are frightening and present a major opportunity for efficiency improvement.
The time this process takes often means that it is too late to take any meaningful action by the time any issues have been highlighted.
Repeatedly keying in attendance data onto spreadsheets invariably brings in unintentional errors, so as well as being late and costly, the resulting information is often unreliable. This is massively demotivating for the staff involved as they know that the system they are doing their best with is not fit for purpose and costs far too much.
The SAMS also enables colleges to fulfil their requirements for Tier 4 licence compliance for tracking student's attendance and study engagement and to be able to quickly provide evidence if required. This can be an enormously time consuming, costly and inefficient process, which often fails to deliver the necessary information needed to comply.
BQuSAMS are happy to discuss individual organisational needs and to match a system in both functionality and cost to our customer's needs. Learn more about BQuSAMS at http://www.bqutms.com/overview.