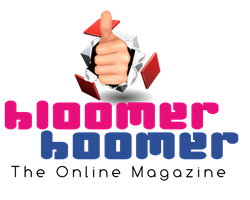 Boomers Remember the Beatle Invasion
Sacramento, California (PRWEB) February 12, 2014
Who hasn't heard all the hoopla over the 50th anniversary of the Beatles debut on the Ed Sullivan show. BloomerBoomer.com has several news features, including the movie trailer of their 1965 movie "Help."
Still more happenings at Bloomer Boomer, the news online magazine. The website for "Living' Life over 55," can curate all the news of interest and relevancy to baby boomers. That means parts of the web are updated 24 hours a day 7 days a week. It also means bloomerboomer.com is committed to be the go-to source for news and information about matters of interest to baby boomers.
Later this week, Bloomer Boomer will interview the Editor of Kiplingers Retirement Report - a special section of the Kiplinger Letter. Excerpts are also available on the website. The podcast will be up soon afterwards.
As the week goes on.. expect more events . Check back regularly.