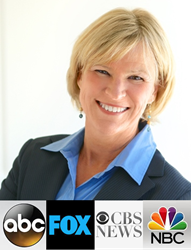 [Systems thinking] is a better way to deal with our most difficult problems.
Denver, CO (PRWEB) February 13, 2014
Job seekers will finally get that much needed system they need to finally reach their goal of getting a job by attending 'Get Hired!' Boot Camp. Most job seekers struggle to succeed in their quest for a new job because they use a piece meal approach. They search out coaches, blogs, resume services, networking events and a myriad of other resources in their quest for information. But they eventually become overwhelmed, confused and oftentimes paralyzed by the different opinions and view points.
Stanford Graduate School of Business' recent article "Too Many Choices Can Derail Success" explains why a straightforward path is more productive than trying to make sense out of too many choices. The article is based on research by marketing professor Dr. Szu-chi Huang who starts the article off by getting to the heart of the problem, "Have you ever been oh-so-close to reaching a goal but then fallen short or even thrown in the towel, only to become frustrated and discouraged? Perhaps the reason wasn't a lack of willpower. Maybe you simply faced too many options for making that final push to the end." Huang goes on to explain, "...options are demotivating when people have reached the advanced stage of the pursuit."
Huang is an expert in consumer psychology and her findings are spot on when it comes to job hunting. Jerry, an unemployed CFO, knows the problem of having too many options in job hunting too well. He says he's gotten so frustrated because all the "expert" guest speakers sponsored by different networking group seem to give a slightly conflicting strategy. "It gets to a point where I don't know who to believe anymore. And when you get desperate for a job then I think it's safer to do nothing. I know that's not the right approach but it's safe."
Daniel Aronson in his article "Overview of Systems Thinking" said, "[Systems thinking is a] better way to deal with our bigger problems." Finding a job in today's new economy is one of the toughest challenges for many job seekers so it makes sense to approach the entire process with a system approach rather than in pieces.
"Get Hired! Boot Camp is based on A.C.E.D.™, Interview Academy's proprietary job search and interview system. This system was created by Gail Palubiak after 30 years of studying employers' hiring habits and practices. "I believe in the success of this system because it was the foundation of my success as an executive recruiter. And I actually used it myself when I found myself out of a job and I was amazed by the results." Today's job market is simply too complex. Job seekers need a system to be successful.
The boot camp also give Job seekers the interactive role playing opportunities they've been demanding. People are especially concerned with how to effectively handle video interviews since these are becoming more and more prominent. Job seekers far prefer to practice in a safe environment and get immediate feedback than put themselves at risk in a live interview. "The technology was a great investment for us because the tools have become invaluable," says Ms. Palubiak.
Interview Academy is offering special pre-enrollment pricing for the "Get Hired!" Boot Camp plus a bonus until 5 pm MT Thursday, February 14 (Valentine's Day).
About Interview Academy
Think of it as Interview 401. Interview Academy provides higher education designed to help people regain their self-confidence in today's competitive job market. Throw away those old-school, conventional interviewing tactics that are inadequate in today's hyper-competitive world. Enter the modern world with Interview Academy.org. Interview Academy will help you ace your next job interview and land your dream job through interview development and effective resume strategies. For more information, go to our website at http://www.interviewacademy.org.
Gail Palubiak can be reached at gail(at)interviewacademy(dot)org.