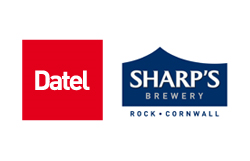 Information such as pricing is again readily available out on the road without any need to contact the office.
(PRWEB UK) 19 March 2014
Founded twenty years ago, Sharp's Brewery has grown rapidly and today supplies cask, keg and bottled beer to thousands of outlets across the UK. Its flagship brand, Doom Bar, is now the UK's no. 1 cask beer.
Warrington-based Datel, the brewery's Sage Business Partner has been instrumental in helping the business to customise the CRM module within Sage 200 to meet its unique requirements.
Commercial Accountant Richard Hillier explains: "We moved to Datel as the leading Sage Business Partner in the UK around five years ago and have received excellent service ever since on our Sage 200 system. Datel have helped us extensively in implementing Sage 200 CRM – the customer relationship management module within Sage 200. It has quickly become our 'customer bible'. All sales calls, over the telephone and in person, are made through it and all orders are captured through it. Both our telephone sales team and our field-based salespeople now have customer information at their fingertips."
The eight field sales people, who between them cover most of the south of England, can now use their mobile devices to prepare for customer visits. Richard says: "Before meeting a pub landlord, they consult an eight-week order history to identify trends that indicate an opportunity to increase the regular order and to spot any issues."
Sage 200 CRM also supports the brewery's sales team in pitching for new business with prospective customers. Richard comments: "Information such as pricing is again readily available out on the road without any need to contact the office. With all this information accessible via their tablet devices, our sales team can have meaningful conversations with pub landlords and hone in on any specific requirements."
Information on leads and new accounts is entered directly into Sage 200 CRM, so that salespeople no longer have to spend time catching up with paperwork at the end of the day. With orders and other customer-related information constantly feeding back into the Sage 200 system, all users shared access to up-to-date information on the brewery's customers.
CRM was not a new concept for Sharp's Brewery, as the company previously had an old version of GoldMine CRM in place. However, as Richard explains: "GoldMine CRM couldn't offer remote facilities, and we didn't feel it had the scope to handle our ambitions for growth. Meanwhile our customers get ready answers to their questions and this goes a long way in forging the close relationships with our landlord customers that are the bedrock of our expanding business."
For Datel, Account Development Director Andrew Pritchard comments: "At Datel, we've found it very rewarding to play a part in the Sharp's Brewery story over the past few years and to see the company go from strength to strength. We are now working with the brewery team to bring further Sage 200 CRM functionality on stream, such as sales opportunity management and outbound marketing, to fulfil its goal of managed growth."
About Sharp's Brewery
Sharp's Brewery is a Cornish brewery, founded in 1994. Over the years, a passionate commitment to quality has netted the Sharp's team a steady stream of industry and business awards. The brewery's Cornish heritage and unique location on the Atlantic coast are major influences.
About Datel
Datel is the leading Sage Business Partner in the UK, providing Sage consultancy, implementation and support for Sage 200, Sage Line 500, Sage ERP 1000, Sage ERP X3, SalesLogix, Sage CRM and Sage Tax. Datel also offers its own innovative FUSION range, a suite of products that enhances and extends core Sage functionality.
Headquartered in Warrington, Datel also has offices in Leeds and the Netherlands, employing a loyal team of over 150 highly skilled people who look after its growing base of more than 900 customers worldwide.