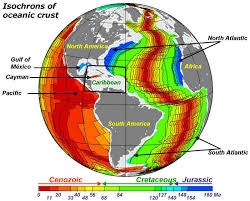 Tectonic Evolution @ EurekaMag.com
Mannheim, Germany (PRWEB) February 13, 2014
EurekaMag.com has newly published 5,685 new articles on tectonic evolution. While the site's Research Category extensively covers the geological development of the structure of the earth's crust, the Life, Earth & Health Sciences Research Section 21 provides an extensive range of articles on the large-scale processes that influenced the crust's evolution during the earth's history.
The Life, Earth & Health Sciences Research Chapter 20197 presents a selection of the current total of 5,685 references and abstracts on tectonic evolution including tectonic evolution and depositional history of Southeast China continental margin basins, tectonic evolution and depositional processes in Ackademichesky Ridge, Lake Baikal (Siberia) from high resolution reflection seismic and drilling/coring data, tectonic evolution and exploration potential of the Gawler Craton, South Australia, and on tectonic evolution and formation of oil-bearing reservoirs in the pre-Cenozoic basement, offshore South Vietnam. Articles of tectonic evolution in the present U.S. include summaries on tectonic evolution and geophysics of central Montana, tectonic evolution and structural style of the Brooks Range, Alaska, tectonic evolution in the Rocky Mountain region; 4-D imaging of the continental lithosphere, tectonic evolution of Bakersfield Arch, Kern County, California, tectonic evolution of East Texas salt domes, and tectonic evolution of Honey Lake Basin, northeastern California. In addition to the earth, EurekaMag.com also features selected articles on the Tectonic evolution of the Moon, Mars, Venus and other terrestrial planets.
EurekaMag.com was launched in 1998 and has become a comprehensive publisher of references in biology, in the applied life sciences agriculture, horticulture and forestry, in the earth sciences, in the environmental sciences, and in the health sciences. After its latest update stemming largely from the geological and geographical sciences, it contains a total of 38,897,688 bibliographic references from as early as 1703. Nearly sixty percent of these entries feature a summary or abstract of their scientific content. The newly IPv6-enabled site also features a mobile version for smartphones and frequently updated accounts at Twitter, Facebook, LinkedIn and Google+. The site's current traffic is about 30,000 page visits per day.