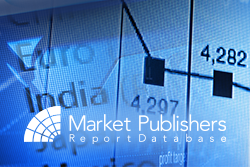 London, UK (PRWEB) February 12, 2014
From 2008 to 2012, the worldwide womenswear industry registered positive growth – a 2.1% CAGR. In 2012, this market generated revenues worth over USD 633.9 billion. In the same year, the combined revenues of the most lucrative and top-performing retailers (namely footwear, accessories, sportswear and clothing) stood at more than USD 437 billion, calling for almost 69% of the overall value of the global womenswear market. The major market drivers include constantly changing fashion trends, increasing consumer confidenceб as well as rising income levels.
The global womens clothing sector is anticipated to go beyond USD 621 billion by end-2014. Meantime, China is predicted to become the world leader in the womenswear arena with the market value exceeding USD 72.4 billion in 2014. The world womenswear market is poised to follow a stable upward trend, witnessing a 3.6% CAGR in the next four years. By the end of 2017, the value of the global womanswear market will likely surpass the USD 757.23 billion mark.
In-demand research report "Womenswear: Global Industry Almanac" worked out by MarketLine has been recently published by Market Publishers Ltd.
Periodical Details:
Title: Womenswear: Global Industry Almanac
Published: January, 2014
Pages: 490
Price: US$ 2,995.00
http://marketpublishers.com/report/consumers_goods/other_cg/womenswear_global_industry_almanac_marketline.html
An all-round analysis of the world womenswear market with valuable data on the market size and value are included in the topical research study. The report presents a whole set of the quantitative and qualitative information on the historical and present industry performance, covers the key factors influencing the market development, and also contains Porter's five forces analysis. Careful evaluation of the market attractiveness, investigation of the competitive landscape and discussion of competitive intensity along with comprehensive profiles of the leading companies opearing in the global womenswear market are offered in the topical study. Besides, an insightful future outlook for the worldwide womenswear market together with a snapshot of the market growth prospects is provided in the in-demand study.
Report Scope:

Up-to-bottom analysis of the global womenswear market.
Detailed market segmentation analysis.
Insightful review of the major geographical markets.
Data on the market size and value.
Porter's five forces analysis of the world womenswear industry.
Historical and present estimations of the market performance (globally, regionally and by country).
Extensive summary of the key market growth influencing factors.
Detailed description of the competitive climate with details on the forces intensifying the competition in the marketplace.
Comprehensive profiles of the dominant market players.
Four-year future outlook for the world womenswear industry.
More in-demand research reports by the publisher can be found at MarketLine page.