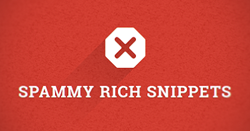 Google began cracking down on sites that are using rich snippets in a black-hat and spammy way. This checklist will help you to set your site structured data markup the right way.
Minsk, Belarus (PRWEB) February 12, 2014
Link-Assistant.Com, the top-rated provider of all-embracing SEO solutions (SEO PowerSuite) and SMM software (BuzzBundle), publishes a comprehensive SEO checklist to help online marketers find out if their website structured data markup is in order.
The checklist provides insights into the new Google penalty; explains how rich snippets work and how to set them the right way.
*About "Rich Snippets" penalty*
Google began cracking down on sites that are using rich snippets in a black-hat and spammy way. The new manual action is identifying and penalizing sites that are marking up content in a manner that can be misleading or disingenuous to searchers. Thus, Google aims to weed out websites that manipulate rich snippets in order to appear more attractive and relevant on SERPs.
*About Link-Assistant.Com's SEO Checklist for a new Google penalty*
"One of the worst things a website promoter can do is to provide searchers with different content than they were expecting to get. When misleading information is placed in a Google snippet, a website may earn a click. However, if searchers are disappointed with what they see on the landing page, they will bounce off and go right back to the SERP results," says Link-Assistant.Com's Press Officer.
"To make search snippets maximally accurate and relevant, Google started issuing a new type of manual penalty. Starting last week, some site owners have already received a manual action for misleading searchers and abusing structured data markup," says the company's spokesman.
"To avoid receiving a warning for either intentionally or unintentionally abusing rich snippets on your site, it's extremely important to be aware of certain Google guidelines. Our checklist will explain how to avoid this penalty and make a better sense of marking up your site content," sums up the company's representative.
For more information on the topic, visit http://www.link-assistant.com/news/rich-snippets-penalty.html.
Feeling social? Join the social media communities the company actively supports: Facebook fb.me/LinkAssistant, Twitter @LinkAssistant or Google Plus gplus.to/LinkAssistant.
*About Link-Assistant.Com*
Founded in 2005, Link-Assistant.Com is a dedicated software house, with the main focused on developing SEO and social media software. SEO PowerSuite and BuzzBundle.
The company's flagship products are highly rated in the online marketing community for the ability to handle the complete range of SEO and SMM activities: from optimizing sites in organic search to communicating their brand message in social media.
For more information, visit the company's official website - Link-Assistant.Com.