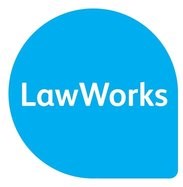 Lawyers at DL are encouraged to be involved in Pro Bono work and both individually and as a Firm we strive to improve access to justice.
London, United Kingdom (PRWEB UK) 12 February 2014
Duncan Lewis Solicitors scooped Lawworks Firm of the Month award for February 2014 in recognition of their ongoing Pro Bono work and support of the Solicitors Pro Bono Group.
The legal aid firm, which is the largest in the UK, have been delivering Pro Bono services since their inception in 1998 and are ongoingly active in delivering Pro Bono advice and representation to individuals who have been otherwise unable to obtain legal advice and representation. Applications for Pro Bono assistance are now considered by the Firm's Pro Bono committee.
In 2009 the firm established their Tuesday "Drop In Session" at their Hackney office, providing Pro Bono advice in the areas of Housing, Debt, Welfare Benefits, Immigration, Family, Child Care, Employment, Landlord & Tenant, Discrimination, Community care and Public Law which are supported by Directors, Solicitors and Trainee Solicitors.
Three of the original Solicitor Members of the DL Pro Bono committee are Shafia Khanam, David Head and Erol Izzet who remain as Committee members and continue to drive the Firm's commitment to Pro Bono Work.
Lawyers from the firm's Family & Matrimonial Department support the Rights of Women charity, by providing telephone advice.
The firm's Housing Lawyers provide Pro Bono advice at Hillingdon Law Centre and the CAB in Hatfield and Lawyers from across Duncan Lewis' Social Welfare Law departments provide Pro Bono Legal Advice and Support for Lewisham Reach service users.
The firm are about to commence two new Pro Bono programmes which include providing a legal clinic for the Turkish Cypriot Women's Association in which Women Lawyers at Duncan Lewis will attend the Association's offices and provide Family/Matrimonial & Social Welfare law Advice. Secondly, Family, Employment & Social Welfare lawyers of the firm will provide legal advice at the recently launched University of East London Legal Clinic.
Duncan Lewis Housing Solicitor and member of the firm's Pro Bono committee, Erol Izzet said that, "(He was) Delighted with the recognition the Firm has received for the large amount of Pro Bono work conducted by its Solicitors and Trainee Solicitors. Lawyers at DL are encouraged to be involved in Pro Bono work and both individually and as a Firm we strive to improve access to justice."
About Duncan Lewis
Duncan Lewis, established in 1998, is the largest civil legal aid practice in the UK and one of the country's fastest growing firms of solicitors, serving both corporate entities and private individuals from offices across London and throughout the UK. A recommended leading law firm by Law Society Lexcel, Legal 500; Duncan Lewis employs over 500 members of staff and was the first law firm to achieve the Investors in People Gold Quality Standard Mark in 2009. Representing over 25,000 clients per year, the company has an excellent reputation in the Administrative Court, High Court and Court of Appeal in the Immigration, Public law and Family/Child Care jurisdictions.
Established areas of law are: business immigration, child care, civil liberties, clinical negligence, community care, crime and fraud, dispute resolution, debt and insolvency, employment, family and divorce, housing, asylum and immigration, litigation, mental health, personal injury, prison law, professional negligence, public law and administrative law, regulatory matters and welfare benefits.