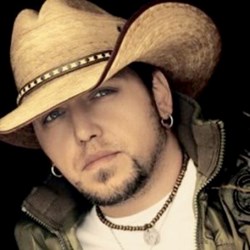 Denver, CO (PRWEB) February 12, 2014
Ticket Down announces that they have rolled back prices on tickets for Jason Aldean at the picturesque Red Rocks Amphitheatre in Morrison, Colorado. Aldean is scheduled to perform at Red Rocks on Wednesday, 9/17 and Thursday, 9/18. Concertgoers will be able to find general admission seating, lawn seats, pit seats, VIP packages and more at Red Rocks which is located at: 18300 W. Alameda Parkway in Morrison, Colorado. This venue is one of the most unique and beautiful places in the world and it definitely should be on every music lover's bucket list.
Last year, Jason Aldean was the headlining act on one of the biggest tours in country music. This year, the megastar has already laid down the plans for a massive 50-city tour that will take him to many of the biggest audiences in the United States and Canada. Aldean's 2014 trek around the continent is being called the "Burn it Down" tour and it will take him to Major League Baseball ball parks, as well as smaller venues like the Red Rocks Amphitheatre in Morrison, CO.
The Red Rocks Amphitheatre opened in 1906 and is located about 10 miles west of Denver. At this venue, concerts have one of the best landscapes in the entire United States. With large rocks all around the facility, the 9,450 capacity venue is the perfect home for a summer concert. The venue has hosted countless concerts in its 100 plus year history The Grateful Dead, Rush, The Beatles and other classic groups. When Jason Aldean, Florida Georgia Line and Tyler Farr bring the "Burn it Down" tour to this venue on September 17th and 18th it will be another memorable show.
The 36-year-old Aldean began his career in the music business in 2005 and got his big break that same year with "Hicktown" and "Why." The former reached the top 10 on the American country charts and was certified gold by the Recording Industry Association of America for selling more than 500,000 copies. "Why" was his first No. 1 single on the American country charts and first of what is currently eight No. 1 hits and 20 top 10 tracks. Last year was a great one in his career. Night Train, his fifth solo album reached platinum status for selling more than a million copies.
One of the opening acts for Aldean on this tour spent last summer touring with another of the biggest acts in country music, Luke Bryan. Florida Georgia Line became instant stars in the music business and not just in the country genre when they released "Cruise." They remixed that song with rapper Nelly and have since released several other hits including their only other No. 1 single, "Stay," "Get Your Shine On," "Round Here" and "This is How We Roll," a song they collaborated with Bryan on.
The other opening act on this date at the Red Rocks Amphitheatre is Farr, another artist that broke out in 2013. His single "Redneck Crazy" made him a star in the country music business. The star reached the No. 2 spot on the country charts in the United States and was a top 30 song regardless of genre. He has since followed up that single with "Whiskey in My Water," which has been growing in popularity the more it has been played on country radio.
If past ticket sales are any indication for these talented country performers, tickets for Aldean's "Burn it Down" tour featuring Florida Georgia Line and Farr will sell out quickly, so fans should waste little time in ordering their tickets.
About TicketDown.com:
Ticket Down delivers tickets to sold out concerts and events worldwide when no one else can, and they do so at discounted prices. As a member of TicketNetworkDirect, they can guarantee the delivery of tickets on time for sporting events like NASCAR, NBA, NFL, and NHL. This popular ticket exchange also has Jason Aldean "Burn it Down" tour tickets at great everyday low prices.