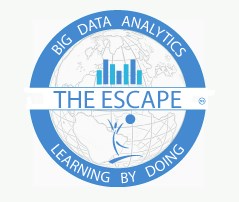 Chicago, IL (PRWEB) February 12, 2014
The Morris Graduate School of Management and Northwestern University are bringing insight to the future to attendees with its first conference, The Escape, a one-day Big Data workshop co-hosted by industry leaders such as IBM, Dell, Microsoft, Cisco, and SAP.
The Escape: Learning By Doing event welcomes students, IT professionals and solution providers to participate March 1 at Robert Morris University's main campus, 401 S. State Street in downtown Chicago. The conference begins with check-in at 8:00 and the keynote address at 9:00 a.m. Sessions include predictive analytics, data visualization, Hadoop in action, visualization analytics and cloud computing, followed by open discussions.
Participants will engage with industry innovators who will demonstrate the latest tools and techniques used to disseminate data. The Escape will feature hands-on demonstrations, open forums, think tanks and case studies.
For those changing careers, The Escape will provide an introduction to Big Data and the information economy's shift to analytics. For IT professionals and students already in the analytics world, The Escape will offer a rare opportunity to use, apply and compare the latest tools.
Space is limited. To learn more about the conference and to register, visit: http://www.the-escape.org/.