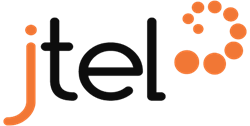 We need a partner that can deliver this innovation to fuel the needs of our customers and ensure they deliver the best service to their callers. jtel has everything we need to meet that goal.
Munich, Germany (PRWEB UK) 13 February 2014
Jtel GmbH, a leading vendor of advanced IVR and ACD solutions, today announced that it has signed a new strategic partnership with ICCC to deliver its advanced ACD and Call Center solutions to customers in the Nordic Region. ICCC, a Danish-based vendor of unified communications solutions with deployments in more than 50 countries around the world, is partnering with jtel to capitalise on the growing need to replace ageing, legacy ACD and Call Center solutions.
"Everyone knows the benefits that call and contact centers bring to enterprises and service providers, but the current generation is past its sell by date. Our customers need agile innovation that enables them to customise solutions to their specific needs and complement other delivery channels. They want flexibility in terms of deployments – cloud or hybridised and they recognise the value that WebRTC is going to deliver," said Leif Rasmussen, Managing Director of ICCC. "We need a partner that can deliver this innovation to fuel the needs of our customers and ensure they deliver the best service to their callers. jtel has everything we need to meet that goal."
As enterprise and service providers seek to differentiate their businesses and deliver continual improvements to customer service and satisfaction, they are encountering limitations with the current generation of solutions. New technologies such as WebRTC are broadening communications possibilities and extending access to an increasingly diverse range of channels. Organisations need to capitalise on these trends in order to remain relevant to their customers and to increase customer engagement levels.
"We're already seeing how our customers want more and more flexibility in how they meet customer requirements. That kind of flexibility is just too difficult to obtain from legacy or monolithic solutions," noted Lewis Graham, CEO of jtel. "That's why we're experiencing unprecedented demand for our solutions and our partnership with local experts ICCC will ensure we can deliver to even more organisations," he added.
jtel will be showcasing its innovative solutions at Call Center World, the leading International Congress for customer service, communications and contact center technology, which takes place from 18th – 20th February in Berlin. jtel can be found at stand A6 in Hall 2.1.
About jtel:
jtel delivers high-performance, scalable applications and solutions for enterprises, telecoms operators and media and content providers that generate revenue and offer rapid ROI.
jtel's expertise includes applications for Call Centers, ACD, dialler, call recording, data and audio conferencing, IVR, solutions for intelligent networks and their multi-client control via web portal solutions. All of our solutions can be extended via flexible service creation environments. jtel delivers the flexibility to adapt with proven guarantees of success.
jtel's solutions can be deployed on traditional or VoIP infrastructure, ensuring investment protection. Founded in 1997, our products, software modules and custom solutions are installed at over 200 sites in Europe and handle millions of calls every day.
Media Contact:
Lewis Graham, CEO
jtel GmbH
Valentin-Linhof-Str. 2
81829 Munich
Germany
E: info (at) jtel (dot) de
T: +49 (89) 4614950 - 00
F: +49 (89) 461950 - 29
About ICCC:
ICCC, a Danish company established in 1982, is a global supplier of Unified Communications solutions. We customise IP communication solutions and services that optimise your business solutions. We have a global customer base that includes telecom Integrators, distributors & resellers focused at network operators, virtual operators, service providers, large enterprises & public segments.
Media Contact:
Leif Rasmussen, Managing Director
ICCC A/S
Måløv Byvej 229 G
2760 Måløv
Denmark
E: lr (at) iccc (dot) dk
T: +45 44 86 04 36
F: +45 44 86 03 99