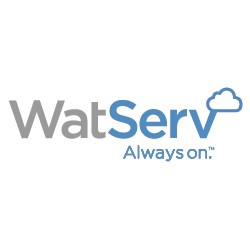 "We are pleased to have been recognized by Gartner. We appreciate that they considered us," said Tom Doerner, President.
Southfield, Michigan (PRWEB) February 13, 2014
WatServ is pleased to announce that Bob Anderson from Gartner Inc. has included WatServ in his list of companies in the channel that are "Doing It" well when it comes to Cloud Based ERP. This recognition by Gartner demonstrates that WatServ's approach of providing a high-touch experience is the kind of superior service delivery that leaders in the space provide.
Mr. Anderson's presentation was geared to the VAR channel and how they can meet the changing needs of the marketplace. He makes it clear that a Cloud offering is essential but it must be done right. We were pleased to see that Mr. Anderson specifically advises suppliers to help VAR partners transition to this new model by providing leads. WatServ has always provided leads to our partners.
Bob Anderson is Vice President and Lead Analyst for Small and Midsize Business (SMB) research in Gartner's Technology and Service Provider (T&SP) organization. He is responsible for the T&SP SMB research agenda and leads the cross-organizational SMB practice team. He focuses on major IT topics of interest to SMBs and is also an expert in business application technologies and strategies.
WatServ is a Bronze Sponsor at the upcoming Convergence Conference in Atlanta. You can find WatServ at booth #2635.
About WatServ
WatServ is one of the world's largest, most experienced providers of Mission Critical Cloud Computing services for hosted Microsoft Dynamics AX, GP, NAV, SL, CRM and other critical business systems. For more information, please visit http://www.watserv.com email info(at)watserv(dot)com or call
1- 855-370-6580
About Gartner
Gartner, Inc. is the world's leading information technology research and advisory company. Gartner delivers the technology-related insight necessary for its clients to make the right decisions, every day. From CIOs and senior IT leaders in corporations and government agencies, to business leaders in high-tech and telecom enterprises and professional services firms, to technology investors, Gartner is the valuable partner in over 13,000 distinct organizations. Through the resources of Gartner Research, Gartner Executive Programs, Gartner Consulting and Gartner Events, Gartner works with every client to research, analyze and interpret the business of IT within the context of their individual role. Founded in 1979, Gartner is headquartered in Stamford, Connecticut, U.S.A., and has 5,800 associates, including 1,450 research analysts and consultants, and clients in 85 countries. For more information, visit http://www.gartner.com.