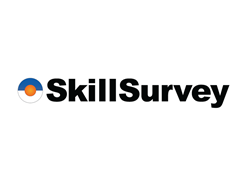 "The ability to respond in a native or preferred language improves understanding and accuracy of results and this is important for recruiters."
Wayne, PA (PRWEB) February 13, 2014
SkillSurvey®, the inventor of online Pre-Hire 360® Performance Assessments for human resource leaders, today announced a marked increase in the global deployment of its candidate reference surveys with a growing number completed in languages other than English. Thousands of job references are now responding to behaviorally-based surveys in one of five available non-English languages: Spanish, Chinese, German, French and Portuguese (listed in order of prevalence).
"Our surveys are scientifically designed to elicit deeply nuanced information about applicants – that's a big differentiator for us. The ability to respond in a native or preferred language improves understanding and accuracy of results and this is important for recruiters," said Ray Bixler, president and chief executive officer of SkillSurvey. "Since we started enabling customers to offer a multilingual survey option, thousands of references are taking advantage of it, and we expect participation to increase rapidly."
Building a multilingual talent acquisition capability is critical to future growth of many companies, whether it's a company with global operations or a US-based organization sourcing a more diverse workforce domestically. This is especially true as chief human resources officers, recruiters and others in the industry are increasingly using advanced technologies to refine the talent acquisition function. The ability of a reference to respond in a preferred language facilitates the applicant selection process, and helps to ensure a more diverse workforce.
SkillSurvey's Pre-Hire 360® performance assessment platform automates the process of collecting and analyzing job-specific surveys from each candidate's past employers, peers and direct reports. The highly customized surveys delve deeply into a candidate's strengths and developmental needs – as observed on the job, by providing confidential input that is used to create a multidimensional view of a candidate's past performance.
About SkillSurvey, Inc.
SkillSurvey is the inventor of Pre-Hire 360® Performance Assessments. SkillSurvey's predictive talent analytics software makes it easy to collect and analyze job performance data that lead to better hiring decisions. And because its surveys isolate the proven success predictors for each job, they actually measure what matters. The information, all confidentially gathered through enterprise software, is used to make better hiring decisions, predict future work performance, and improve recruiter efficiency. This patent-pending approach to reference assessments is based on over 30 years of research in job competency modeling. SkillSurvey was named one of the fastest-growing companies in America by Inc. magazine, and was named a Deloitte Technology Fast 500 firm. Visit SkillSurvey at http://www.skillsurvey.com, and on Facebook and Twitter.