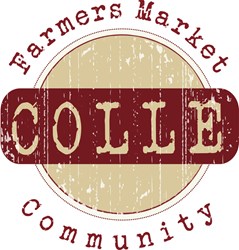 Bohemia, NY (PRWEB) February 12, 2014
Colle Farmers Market, a leading organic food advocate, discusses the differences between natural and organic foods, and how the marketing industry has recently blurred the lines.
According to a February 4th article from Food Navigator titled "'Natural' means whatever food marketers want it to mean, says new organic food campaign," marketers have begun to label many products as natural, even though they might not be as natural as they look. For instance, the article says products like GMO soybeans, high fructose corn syrup, and chickens raised on antibiotics are all advertised as 'natural' food items.
While organic foods are subjected to strict rules, and regulations, 'natural' foods are not. The article says many organic producers believe that consumers are being tricked by these 'all natural' labels. Marketers are blurring the lines between what's truly organic, and what's 'natural.' In an attempt to educate consumers on the differences between organic and natural foods, non-profit group Organic Voices launched a commercial campaign. The videos produced by Organic Voices are designed to show consumers that "organic foods are subject to stringent environment and animal welfare standards enforced by the United States Department of Agriculture."
A spokesperson from Colle Farmers Market, an organic food advocate, says these all-natural labels constantly confuse consumers and the Organic Voices campaign is a great way to educate shoppers on the issue. "This Organic Voices campaign really highlights the differences between organic and 'natural' foods," he says. "Organic food is strictly scrutinized and regulated by the USDA. If products do not bare the USDA logo, chances are, they're not organic. For consumers looking to purchase strictly organic food, I would advise them to start looking for the USDA seal."
The Colle rep says most 'natural' products do not have to abide by any national standards. "They are not backed by anything other than a few non-legally-binding regulations set forth by the FDA. Most of these regulations are not even being enforced, so consumers don't really know the difference. The USDA and the FDA must find a solution to this problem in the near future."
Colle Farmers Market is an E-Commerce enabled farmer's market community that is passionate about sustainable consumption and responsible conservation. The Colle movement is dedicated to connecting natural product vendors, organic farmers and all people who are living an organic and natural lifestyle.
#####