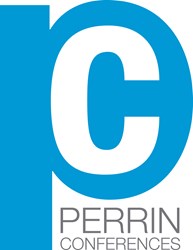 Berwyn, PA (PRWEB) February 13, 2014
Perrin Conferences, the leading national provider of joint plaintiff/defendant litigation conferences, released its agenda for the annual Challenges Facing the Food and Beverages Industries in Complex Consumer Litigations event scheduled for April 8, 2014, at the Ritz-Carlton Chicago.
Co-chairing the conference will be Faith R. Greenfield, Esq., Vice President-Legal of Campbell Soup Company based in Camden, NJ, and Ronald J. Levine, Esq., of Herrick, Feinstein LLP, based in New York. Historically, the event has drawn more than 100 high-level legal, regulatory, and food industry experts from around the country for an in-depth discussion on the drivers and impacts of complex consumer litigations.
Key panels featured on the agenda will include an In-house Counsel Wish List for Good Partnerships with Outside Counsel in Food/Beverage Litigation.
Moderators:

Sarah L. Brew, Esq., Faegre Baker Daniels, Minneapolis, MN
Faith R. Greenfield, Esq., Vice President - Legal, Campbell Soup Company, Camden, NJ
Panel:

Jaclyn A. Bryk, Esq., Senior Manager, Senior Corporate Attorney- Litigation, The J.M. Smuckers Company, Orrville, OH
Nancy Dowling, Esq., Vice President Legal Affairs & General Counsel, The Dannon Company, White Plains, NY
Edward Shin, Esq., Senior Corporate Counsel, Welch Foods Inc., Concord, MA
Brooke Tassoni, Esq., Senior Lawyer/Litigation Specialist, Cargill Incorporated, St. Paul, MN
Each year in the U.S., food and beverage labeling, marketing, nutrition and health issues generate an ever-increasing volume of legislative and regulatory controls. Food related consumer class actions, complex litigations, and public policy debates continue to dominate headlines while shaping local and national health standards with significant economic implications.
The purpose of Perrin Conferences' Chicago event is to enhance the dialogue between all parties affected by food and beverage complex consumer litigations. Participants include renowned plaintiff and defense attorneys, in-house counsel, distinguished judges, food and beverage industry executives as well as economic, communications and consumer advocacy experts.
By promoting a greater understanding of the issues at stake on all sides, the conference offers attendees an exclusive information exchange and networking opportunity in an environment of collaboration and learning. In addition, Continuing Legal Education (CLE) credits are available for qualified candidates.
For more information, registration and hotel accommodations, please visit http://www.PerrinConferences.com.
***
About Perrin Conferences
As the leading national provider of joint plaintiff/defendant litigation conferences, Perrin Conferences offers comprehensive and specialized continuing legal education (CE/CLE) in an atmosphere of learning, networking and sharing. The company's conferences attract influential leaders and foremost talent in the legal industry to discuss current topics in litigation through mock trials, presentations and webinars, setting the standard in professional litigation education and networking.
# # #
Contact:
Martin Nee
Perrin Conferences
T. 617-670-8425
M. 617-548-4373
mnee(at)perrinconferences(dot)com
http://www.perrinconferences.com