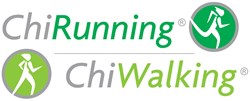 I started putting the Chi techniques in play. I was amazed at how easy it felt to run. No pain anywhere!
Asheville, NC (PRWEB) February 13, 2014
ChiRunning® & ChiWalking®, revolutionary movement techniques that blend principles of T'ai Chi with running and walking to make fitness easier, gentler, and more effective, strive to help everyone of all ages and fitness levels achieve lifelong heart health. These techniques help reduce the risk of injury*, pain, and fatigue, transforming exercise from a dreaded to-do into a fun activity to look forward to.
Regular exercise is essential for maintaining good heart health. Running and walking are two of the most cost-effective and convenient ways to stay active; yet, without good technique, running and walking can feel hard on the body or lead to pain and injury.
The ChiRunning & ChiWalking online training programs help users stick with a consistent, engaging and safe exercise program, even if they aren't training for a distance event. These 5K to Marathon programs teach users good form so they can exercise with greater efficiency, less pain and more fun as they work towards their distance goals. From 5K ChiWalking to Intermediate Marathon programs, every workout offers technique lessons to help runners and walkers of all levels improve the quality of their exercise so they can reach their fitness goals with greater ease and enjoyment for the rest of their lives.
These technique-based online training programs are much more than mileage guides. Features include:

An easy-to-use online calendar with weekly goals and daily workouts
Corresponding video lessons to help users instill the ChiRunning, ChiWalk-Run, and ChiWalking techniques in their bodies
Chi solutions to troubleshoot physical issues
Weekly reminder emails to keep users motivated and on track with their training
Comprehensive Appendices to answer all questions
Chi forums to connect with other users
"I decided it was time for a lifestyle change and started the Couch to 5K program. I quickly started to wonder if there was a better way to run that didn't hurt so much. I started putting the Chi techniques in play. I was amazed at how easy it felt to run. No pain anywhere!" says BJ L., ChiRunning client from North Carolina.
Thirty minutes of moderate exercise five times a week can reduce the risk of heart disease, yet only one in three Americans receive this recommended amount. The ChiWalking, ChiWalk-Run, and ChiRunning online training programs make it easy to move more and move well. Visit the ChiLiving store for the complete online training product line.
*2012 scientific study confirms ChiRunning reduces impact. Impact is a leading cause of running injuries.
About ChiRunning & ChiWalking
ChiRunning® and ChiWalking®, the mindful movement techniques created by Danny Dreyer and Katherine Dreyer, are brands that go beyond the popular book titles, ChiRunning® (2009), ChiWalking® (2006) and ChiMarathon (2012) (Simon & Schuster/Fireside). The ChiLiving offerings: books, DVDs, audio programs, training programs and workshops are infused with the movement principles of the ancient practice of T'ai Chi and its philosophy of moving from the core. ChiLiving supports groups and individuals to make healthier, long-term fitness choices. Learn more at http://www.chirunning.com.