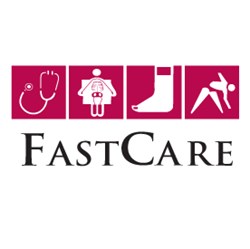 Miami, FL (PRWEB) February 13, 2014
Urgent care differs from traditional hospital care - it is a smaller but faster type of facility that has recently caught on as a more affordable, more flexible alternative. Urgent care centers are springing up all over North America, making easier than ever before to get medical care for non-life-threatening medical issues.
Urgent care in Miami, FL, is provided by many facilities, but FastCare, a Miami Beach and Aventura center, announced today that their prescriptions are now being filled at many pharmacies in the Miami area. FastCare's Miami urgent care centers can give prescriptions for non-life-threatening illnesses and injuries at significantly lower costs and more quickly than at a hospital emergency room or even at a general physician's office.
Minor injuries sometimes require painkillers or other medications not available over-the-counter. This is where urgent care can really shine, as it provides fast services that get prescriptions to patients quickly and affordably, at convenient local locations. At the Locatel Pharmacy for example, one of FastCare's preferred pharmacies, they will beat any other pharmacy's price for prescription medications, as well as provide medical equipment such as oxygen, hearing aids, and more.
FastCare also refers CVS Pharmacy, a well-known, fast, and efficient medicine provider. Alongside these two reputable pharmacies, FastCare recommends the Modern Pharmacy in Miami Beach, which is a local, friendly, and inexpensive location that personalizes service for everyone. All of these pharmacies are recommended for their speed, low cost, and service.
Major emergency conditions are not treated by any facility for urgent care in Miami, but emergency rooms and hospitals - which have more equipment and larger facilities for very serious injuries and illnesses. FastCare also does not perform surgery, but can provide diagnoses and referrals for surgical procedures. Life-threatening ailments should be handled with an immediate 911 call. Urgent care is a great option for most other conditions, though, from seasonal influenza to colds and bronchitis, to physical injuries.
About Patient Services at Fastcare – Fastcare Aventura urgent care center is a step down from the traditional emergency room with minimal waiting time. They treat all non-life threatening illnesses and injuries, accept most private insurances and are contracted with all Workers' Compensation Insurance companies. Due to their direct contracting with most insurance companies, a visit to FastCare will be at lower cost in the form of lower copays and lower charges vs. the emergency room. Fastacre's main priority is to provide quality medical care in a timely manner for their patients. Fastcare provide specialized referral-based care for patients with specific medical needs.
For more information, contact FastCare at 786-923-4000 or visit their website at http://www.myfastcare.com/.