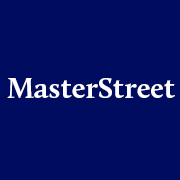 "By partnering with MasterStreet, we look forward to giving more design and development professionals the opportunity to benefit from hands-on learning in our classes." - Scott Carson, Founder, Noble Desktop
New York, NY (PRWEB) February 13, 2014
MasterStreet (https://masterstreet.com) and Noble Desktop (https://www.nobledesktop.com) are pleased to announce a new partnership that will make Noble Desktop's New York City training classes available to professionals through MasterStreet's free search engine and booking platform for business and technology classes and training.
Founded in 1991, Noble Desktop has 23 years of experience providing hands-on, in-person training. Noble Desktop's classes are developed and constantly improved by their experienced instructors. Noble Desktop's unique teaching method allows students to focus 100% of their attention on the lesson at hand. After a lesson students put into practice what they have learned by working directly on a computer with Noble Desktop's custom written step-by-step workbooks. The majority of Noble Desktop classes include a custom training workbook written by Noble Desktop's top instructors. After the class, students can refer back to their workbooks which include step-by-step exercises and power-user keyboard shortcut guides. Noble Desktop classrooms conveniently contain Macs and PCs preloaded with all required software.
Noble Desktop is also an experienced provider of onsite or private training. They are able to host groups from 2 to 17 people at their facility, or send an instructor to a company location. Previous custom clients have included Scholastic, MoMA, Time Inc, Wiley & Sons, Price Waterhouse Coopers, Tommy Hilfiger, Nautica, and the New York Public Library. Private or onsite training can be requested directly through the MasterStreet site.
"At Noble Desktop, all of our instructors are working professionals who bring on-the-job experience to the classroom. Using our time-tested curriculum and workbooks, every student is assured to have a high impact learning experience," said Scott Carson, Founder, Noble Desktop. "By partnering with MasterStreet, we look forward to giving more design and development professionals the opportunity to benefit from hands-on learning in our classes."
"MasterStreet is proud to partner with Noble Desktop, a New York leader in graphic design and web development training who shares our commitment to 100% student satisfaction," said MasterStreet CEO Thomas Lehrman. "If the hands-on, practical skill development is critical to your team or career, Noble Desktop's convenient in-person classes, created by their experienced instructors and supported by their industry renowned workbooks, provide a unique opportunity for design and development professionals to advance their careers."
The following example classes, taught by Noble Desktop's experienced instructors, are currently available:
● Web Development Level 1
● Mobile and Responsive Web Design
● Ruby on Rails Level 1
● Intro to iPhone/iPad App Development
● Digital Publishing Suite
About Noble Desktop
Noble Desktop teaches people how to build websites, make apps, and create digital content. They offer comprehensive day, evening, and weekend classes as well as certificate programs in web design, web development, and digital publishing. Their curricula and workbooks are used by colleges and schools worldwide. Learn a skill today and start using it tomorrow. For more information, visit http://www.nobledesktop.com
About MasterStreet
MasterStreet is a free search engine and booking platform for technology, business, and design classes and training programs. MasterStreet's search engine contains more than 5,000+ classes, programs, and conferences from top universities, training organizations, and conference providers that address key skill needs in Engineering, IT, Design, Marketing, Strategy, Finance, Operations, and more. MasterStreet helps partners reach leading entrepreneurs, executives, and their teams while providing useful data and analytics reports. For more information, visit https://masterstreet.com