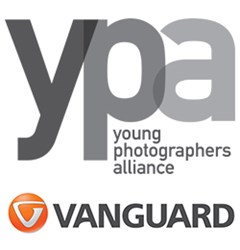 We believe that the future of great photography rests in the hands of students.
New York, NY (PRWEB) February 14, 2014
Young Photographers Alliance (YPA) is proud to announce the signing of Vanguard, a leader in the design and manufacturing of photo accessories, to a two year sponsorship deal. With this sponsorship, Vanguard will join YPA in their mission to mentor students studying photography around the world.
Young Photographers Alliance is a 501 (c) 3 educational foundation dedicated to provide students, studying photography in the US and around the world, with the career tools and skills they need. By pairing student photographers with seasoned professionals, YPA allows the next generation of great photographers to learn real-life photography lessons. Additionally, YPA offers lectures by top industry photographers and holds gallery events to provide a stage where student photography can gain exposure and shine.
Vanguard has earned a solid reputation for having a keen understanding of what the market demands. Coupled with YPA's goal to providing ample opportunities for emerging photographers, it is evident why Vanguard is a natural fit. Vanguard will provide additional support to YPA through donation of award winning tripods and camera bags at events and for use by YPA student photographers.
"We believe that the future of great photography rests in the hands of students," said Doug Feldner, Director of Sales and Marketing for Vanguard USA, "and fully support YPA in their efforts to prepare young photographers to continue the legacy of our industry's top shooters." Bob Hendriks, YPA President, adds, "YPA could not be more thrilled with this new partnership. We graciously accept and look forward to collaborating with Vanguard in the future."
About VANGUARD
Since 1986, VANGUARD has provided photographers around the world with innovative, high-quality tripods, monopods, ball heads, pan heads, bags, cases, optics and other photography accessories. With ISO 9001 and 14001-certified facilities and hundreds of design patents, VANGUARD has earned a solid reputation that spans the world. For more information about VANGUARD products, visit http://www.vanguardworld.com. For Press Inquiries, contact Doug Feldner (Director of Sales and Marketing) at dfeldner(at)vanguardusa(dot)com or 800-875-3322 x112.
About Young Photographers Alliance
Young Photographers Alliance (YPA), a 501(c)3 educational foundation dedicated to developing the talent of young photographers, is a global community where young photographers connect with the inspiration, resources and contacts they need to build successful and sustainable careers as the artists and communicators of the future. The foundation brings together a wealth of industry experience through its board and membership and offers real-world knowledge, insight, experience and contacts to help students and other emerging photographers develop their artistic skills and business acumen as photography professionals. Likewise, through its programs, YPA helps established photography professionals connect with the next generation of innovative image-makers. For more information, visit YPA online at http://www.YoungPhotographersAlliance.org.