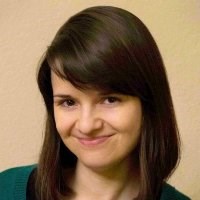 New York, NY (PRWEB) February 12, 2014
Internet Week New York has hired Matylda Czarnecka as director of content where she will oversee programming for the citywide festival as well as the development of InternetWeekNY.com into a year-round news source covering New York City's thriving tech-based economy.
Now in its eighth year, Internet Week New York celebrates the city's entrepreneurial spirit and the global impact of technology on business, entertainment and culture. This year's festival, which will take place from May 19-25, is expected to draw more than 45,000 people to flagship events like The Webby Awards and The Webutante Ball and over 250 panels, conferences, meetups, exhibits, screenings, parties, and more taking place at Internet Week New York Headquarters at Chelsea's Metropolitan Pavilion and at dozens of venues across the city.
Prior to joining Internet Week New York, Czarnecka ran her own consultancy, Hackonauts, which organized hackathons for a wide range of clients including Yahoo!, hackNY, and The Feast Conference. She previously served as a columnist for TechCrunch, where she reported on green technology, and she earned a Masters degree in Digital Journalism from New York University.
"Internet Week New York is an awesome celebration of the thriving intersection of technology, business and culture," said Czarnecka. "I am looking forward to developing content that makes every week Internet Week."
"Matylda's passion for the tech community and expertise and connection to the startup sector make her a perfect fit as we expand to reach new audiences and bolster content platforms in 2014," said Allison Arden, managing director of Internet Week New York. "Her experience in connecting large corporations with new startups is at the core of the entrepreneurial spirit and tech-based economy that characterize the festival."
"We're excited to bring Matylda to help us harness all of the excitement within the festival and build ongoing content channels that deliver this message to the community 365-days a year," said Caroline Waxler, Senior Director of Industry Relations for Internet Week.
Czarnecka joins a team that includes Arden, Waxler, Executive Producer Rebeca Diaz, Creative and Tech lead Stephen Lechner, Sales Director Jackie Ramsey, Senior Editor of Live Content David Teicher, General Manager Angela Carola, and Event Content Manager Rocquan Lucas.
About Internet Week New York
Founded in 2008 by David-Michel Davies and Neil Vogel from the Webby Awards and Katherine Oliver, then-commissioner of the New York City Mayor's Office of Media and Entertainment, Internet Week New York is a weeklong festival celebrating the city's entrepreneurial spirit and the global impact of technology on business, entertainment and culture. In 2012, Crain Communication made a strategic investment in Internet Week New York, taking a majority stake in order to expand the festival into a major global industry event. Sponsors of Internet Week New York 2014 include CBRE, Twitter VICE, USA Today, Vitamin T, Design Within Reach, and YEXT. Internet Week New York is co-presented by Made in New York, the Mayor's Office of Media and Entertainment, and Crain Communications.
About Crain Communications Inc
An industry leader, Crain Communications Inc is one of the largest privately owned business media companies with 30 leading business, trade and consumer brands in North America, Europe and Asia. The company's 850 employees in 11 locations produce exciting publications, digital products, events, marketing services, custom publishing, lead generation and research and data products to help its millions of readers and clients succeed. Crain Communications took a majority stake in Internet Week New York in August 2012, taking the reins of day-to-day management while working with the Internet Week New York team to grow the festival under a shared vision. The company's website is http://www.crain.com.