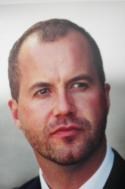 I trust Theonera to look after our needs in a confidential and professional manner,all along saving us money.
Waterloo, Ontario (PRWEB) February 19, 2014
Finding highly qualified candidates in a cost effective manner is a constant battle in the mining industry no matter what the economic conditions. To help miners bridge the gap, Theonera Inc. will put its innovative Human Resource Outsourcing model in front of more than 30,000 mining industry professionals at the Prospectors & Developers Association of Canada (PDAC) annual convention in Toronto March 2-5.
Theonera's Human Resource Outsourcing model is a new solution to connecting skilled workers and mining companies. Building on 20 years of HR mining experience Theonera offers mining companies the ability to pick and choose the human resource model that best suits their needs.
A recent report by Deloitte describes a "chronic skill shortage" in the mining industry and the Mining Association of Canada predicts a shortage of up to 90,000 skilled workers by 2017.
"The mining industry desperately needs qualified workers and our Human Resource Outsourcing model helps speed up the hiring process doing so in a very cost effective manner," said John Francis, managing partner of Theonera Inc. "Our model allows companies to manage their HR budgets efficiently and effectively allowing them to choose the service that best suits their needs—a simple and streamlined approach to human resources and the hiring process."
Unlike other recruitment services, Theonera's emphasis is on cost savings and quality. This is particularly important in the mining industry where budgets are tight and hiring very specific skill sets are required, Francis said.
When mine companies are managing their budgets they require fixed costs and Theonera offers fixed and low costs. Theonera Inc. is the only Human Resource Outsourcing service to offer a variety of billing options, from contingency to hourly billing and payments spread out yearly. Our clients appreciate the variety of services and payment options we provide, Francis said.
The Prospectors & Developers Association of Canada will host its international convention and trade show at the Metro Toronto Convention Centre March 2-5. For more information, visit http://www.pdac.ca/pdac/conv/.
To learn more Theonera Inc., go to http://www.theonera.com.
About Theonera Inc.:
Theonera Inc., is a human resource outsourcing firm based in Waterloo, Ontario Canada.
Theonera offers their clients the ability to access their recruitment, assessment, human resource management and outplacement services all for a fixed low cost.