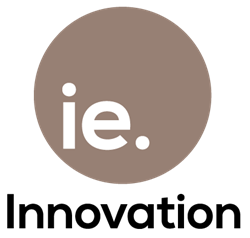 With a world-class speaker lineup, this summit provides an ideal opportunity to learn from the most prominent innovation leaders
Cit of London, London (PRWEB UK) 13 February 2014
In today's business world, innovation has become a key success factor for corporations, large and small. With the introduction of new innovation departments as well as large amounts of investment, companies are now able to hit the ground running with new ideas and bring them to market before their competitors. The rise in technology has been pivotal in allowing organisations to develop new products quicker and to think outside of the box in ways not possible a few years ago.
Jochen Hurlebaus, Head of Central R&D Services, Innovation & IP at Roche, a keynote speaker at the Chief Innovation Officer Summit, London has said, "These days there is a multitude of innovation processes available and implementing them is straight forward, but a process is only helpful if people implement it into their day to day workings." Jochen's presentation will focus on how Roche analyses and nurtures their innovation culture.
Jochen Hurlebaus will be joined by other influential innovation professionals from Rolls-Royce, Air France KLM, Samsung, BNP Paribas, Skype and more. An exciting selection of presentations can be expected: Innovation & Research Fatigue, Boosting Innovation by Living Our Corporate Values, Balancing Innovation With Corporate Control and many more.
"The diversity of presentations is what makes this summit truly exciting", says Helena Macadam, International Events Director. "With a world-class speaker lineup, this summit provides an ideal opportunity to learn from the most prominent innovation leaders."
For a complete list of speakers, presentations and registration details for the Chief Innovation Officer, London Summit please visit: http://theinnovationenterprise.com/summits/chief-innovation-officer-summit-london-2014
About Innovation Enterprise:
IE.- Innovation Enterprise, a CFO Publishing company is an independent business-to-business multi-channel media brand focused on the information needs of Senior Finance, Operations, Planning, Strategy, Decision Support & Advanced Analytics executives. Products include IE.Summits, IE.Finance, IE.Analytics, IE.Operations, IE.Strategy, IE.Membership and IE.Insights.
Whether it's delivered online, or in person, everything IE produces reflects the company's unshakeable belief in the power of information to spur innovation.