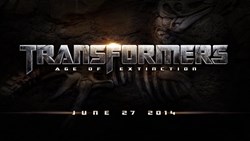 Based on the trailer, it seems this installment will continue the franchise's characteristic astounding visual effects and large-scale action scenes.
(PRWEB) February 20, 2014
One of the most rousing and awaited features of the Super Bowl each year is the advertisements that will be broadcast along with the game. Many companies arrange the timing of their promotional and even their debut strategies to coordinate with the Super Bowl so that they can use it to present new marketing campaigns and products when they are practically certain to be seen by millions.
This is absolutely true for the movie business. The major studios regularly reserve Super Bowl ad time to debut the first teasers for highly awaited films. This year the teaser trailer for forthcoming "Transformers 4: Age of Extinction" grabbed a lot of attention.
Michael Bay ("The Rock," "The Island") directed the movie and Mark Wahlberg ("Boogie Nights," "The Italian Job") stars in it. This is Wahlberg's first acting job in a Transformers movie. He was likely cast after acting auditions or possibly his performance in last year's "Pain & Gain," also directed by Bay. Actors from earlier Transformers movies, such as Shia LeBeof and Megan Fox, will not be returning.
Transformers 4 was shot partially on location in Detroit, Michigan. The teaser shows some recognizable Detroit landmarks being destroyed. The film introduced necessary income and employment opportunities to the economically challenged city.
Based on the trailer, it seems this installment will continue the franchise's characteristic astounding visual effects and large-scale action scenes. All of the earlier movies have been successful at the box office, and this one will likely follow suit.
Since its debut in 2003, ExploreTalent has become the Internet's largest resource for actors, models, musicians, dancers, and production crew. Explore Talent's proprietary cast match technology is the most advanced entertainment-based technology of its kind. It matches a talent's attributes against tens of thousands of job postings every day.
Explore Talent's unique technology sends casting email alerts and posts auditions and jobs directly on talents' profiles, saving members hours of time from tedious searching.
Explore Talent has proven to be the best possible destination for talent to find modeling and acting auditions with well over 7.9 million members and over 60,000 auditions, castings, and production jobs listed - 40 times more postings and open casting calls than any other site.
The site's popularity is based on the fact that there are many ways for talents to network, make friends and connect with other industry players, participate in a wide variety of contests and earn prizes for being active on the site. The online community has been responsible for new collaborations and business ventures in entertainment because of opportunities for individuals to network and chat with each other. Furthermore, the Explore Talent site features celebrity videos, exclusive interviews with actors, actresses, and musicians, such as Akon and T-Pain.
Check more movie acting jobs and auditions here.