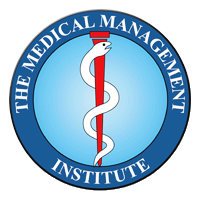 This is ideal for new coders looking for a great education in both ICD-9 and ICD-10.
Alpharetta, GA (PRWEB) February 12, 2014
The Medical Management Institute (MMI) is eager to help new medical billers & coders become certified and prepared for the ICD-10 transition. For the entire month of February, if you purchase any of their basic training programs you can add on the online ICD-10 training at a 50% discount, and the 2014 coding books will also be included.
This means that for the month of February you will receive the following for only $1,749.50:

Online CPC® or RMC Medical Coding Training & Certification
Online ICD-10 Training
2014 CPT® Book
2014 ICD-9-CM Book
2014 HCPCS Level II Book
2014 ICD-10-CM Draft Set
2014 AHIMA Student Workbook
To take advantage of the great promotion you can click here to sign up online, and use the drop-down menu to add on the ICD-10 training & free coding books.
Additional Helpful Resources for ICD-10
MMI powers an online ICD-10 Prep Blog. This blog contains informative articles on topics such as "What is ICD-10?", "Should I know ICD-9 and ICD-10?" and more. Follow the blog to receive the helpful resources, time-sensitive news updates, and informative articles all straight to your inbox.
MMI hosts a free ICD-10 Lunch & Learn every month in GA. Check out the upcoming locations and dates and RSVP to join us for a great educational experience.
The Medical Management Institute (MMI) is the online educational leader in medical billing & coding, auditing, management and ICD-10 training. MMI is authorized under the Nonpublic Postsecondary Educational Institutions Act of 1990.