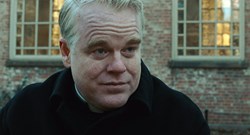 Philip Seymour Hoffman was a versatile and exceptional performer and artist. His impact on the entertainment business is immeasurable.
(PRWEB) February 15, 2014
The acting, film, and theater communities, as well as the community in general, incurred a tremendous loss Sunday. Award-winning actor Philip Seymour Hoffman ("Capote," "The Big Lebowski") died in his Greenwich Village apartment in New York. He was 46.
ExploreTalent observes, Hoffman had an amazing career in his 25 years of acting. He began his acting auditions for plays in high school, and he continued on to acting jobs in films in the 1990's. His performances and range garnered positive critical and audience reactions early on and his fame rose quickly. In 2005, he portrayed Truman Capote in his Academy Award-winning performance for Best Actor. He continued to play a variety of roles in cinema and on stage. He also directed and produced a number of works.
Hoffman had a troubled history of addiction to several substances that he successfully overcame at the age of 22. However, he recently became addicted to prescription drugs, which caused him to relapse and turn to heroine. On Sunday, his body was found in his apartment with a syringe piercing his arm and heroine nearby. He is survived by his parents, several siblings, his long-time partner, and their three children.
Philip Seymour Hoffman was a versatile and exceptional performer and artist. His impact on the entertainment business is immeasurable. He has and will continue to encourage actors and filmmakers for generations to come, and he will be greatly missed.
Since its debut in 2003, ExploreTalent has become the Internet's largest resource for actors, models, musicians, dancers, and production crew. Explore Talent's proprietary cast match technology is the most advanced entertainment-based technology of its kind. It matches a talent's attributes against tens of thousands of job postings every day.
Explore Talent's unique technology sends casting email alerts and posts auditions and jobs directly on talents' profiles, saving members hours of time from tedious searching.
Explore Talent has proven to be the best possible destination for talent to find modeling and acting auditions with well over 7.9 million members and over 60,000 auditions, castings, and production jobs listed - 40 times more postings and open casting calls than any other site.
The site's popularity is based on the fact that there are many ways for talents to network, make friends and connect with other industry players, participate in a wide variety of contests and earn prizes for being active on the site. The online community has been responsible for new collaborations and business ventures in entertainment because of opportunities for individuals to network and chat with each other. Furthermore, the Explore Talent site features celebrity videos, exclusive interviews with actors, actresses, and musicians, such as Akon and T-Pain.
Check the link for more acting auditions and jobs.