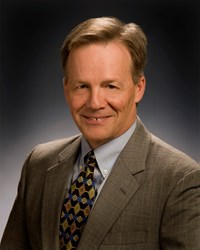 Steptoe & Johnson has undergone tremendous growth since Rick came on board and he has played a key role in helping to make that happen
Bridgeport, W.Va. (PRWEB) February 13, 2014
Steptoe & Johnson PLLC has named Richard J. Mackessy its new Chief Operating Officer. As COO, Mackessy will oversee the firm's administrative operations. He will also play a key role in the firm's expansion and strategic initiatives. Mackessy has served as the firm's Chief Financial Officer since 2010.
As CFO, Mackessy led the firm's accounting and billing departments and helped the firm achieve its financial goals. Before joining Steptoe & Johnson, Mackessy served in the CFO role of several professional firms including those in the areas of law, consulting, technology and accounting. He has experience in team-building, improving financial performance and mergers and acquisitions.
"Rick was a natural fit to fill the position of COO," said Steptoe & Johnson CEO Susan Brewer. "Steptoe & Johnson has undergone tremendous growth since Rick came on board and he has played a key role in helping to make that happen. We are confident he will excel in this new position as the firm continues its plan to grow regionally and nationally."
Mackessy is a Certified Public Accountant and is a graduate of John Carroll University in Cleveland, Ohio where he earned his Bachelor's degree in Business Administration.
About Steptoe & Johnson
Steptoe & Johnson PLLC is a U.S. energy law firm with core strengths in energy, labor & employment, litigation and transactional law. Visit http://www.steptoe-johnson.com.
For more information, contact Betsy Spellman, Chief Marketing Officer, at (304) 933-8000 or by email: betsy(dot)spellman(at)steptoe-johnson(dot)com.