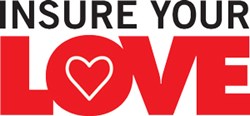 "Life insurance extends your legacy of love beyond your lifetime," answers Cynthia Tidwell, CEO and President of one of America's oldest women-led life insurers.
Rock Island, IL (PRWEB) February 14, 2014
February is the month to celebrate love, family, and relationships. So, what's so romantic about life insurance? "Life insurance extends your legacy of love beyond your lifetime," answers Cynthia Tidwell, CEO and President of one of America's oldest women-led life insurers. While women are the sole or primary breadwinners in a record 40% of U. S. households(1), women's life insurance coverage is only 69 percent of the average coverage on men.(2) Ms. Tidwell, Royal Neighbors of America, addresses this need for protecting income, "Whether they work in or outside the home, we challenge women to value their worth. Life insurance can protect your family's finances if something were to happen to you." Show your love in more ways than one.
Four Ways Life Insurance Shows Your Love
1. Pays off your debt. If something happens to you, life insurance can help pay off your debts such as a mortgage, credit card, auto, or other loans. Make life insurance a part of your financial plan.
2. Covers daily living expenses. Don't forget daycare, tuition, grocery, and energy bills. Nearly two-thirds of financial decision-makers admit they would have trouble paying everyday bills within a few months of a spouse dying prematurely.(3)
3. Helps save for the unexpected (and expected). Many different life insurance policies have cash savings options to help pay for expenses such as college tuition, weddings, or starting up a business. Look for permanent or whole life policies with cash value accumulation options.
4. Pays for funeral expenses. No one likes to leave a family with expensive funeral costs. The average funeral costs about $7,000.(4)
Calculate how much life insurance you will need.
Read more about life insurance and economical term insurance options in financial journalist and NBC's Today Financial Editor Jean Chatzky's blog. The Life Insurance Market Research Association (LIMRA) reports that one in three U.S. households have no life insurance at all. For those that do, they only own enough on average to replace household income for 3.5 years. The recommended industry rule of thumb starts at twice that from 7-10 years.(5)
Royal Neighbors of America, one of the nation's largest women-led life insurance organizations, exists for the benefit of its members. It offers insurance products to fulfill financial needs of growth, savings, and protection. Members receive valuable benefits and can participate in volunteer activities through the organization's local chapters to help make a difference in their communities. The organization's philanthropic efforts are dedicated to changing women's lives through its national programs, including the Nation of NeighborsSM Program, and through the Royal Neighbors Foundation, a 501(c)(3) public charity.
Headquartered in Rock Island, IL, with a branch office in Mesa, AZ, Royal Neighbors serves more than 200,000 members and is licensed to do business in 42 states and the District of Columbia.
For more information about Royal Neighbors of America, call (800) 627-4762, or visit http://www.royalneighbors.org.
(1)Pew Research Center Analysis and Social Trends, 2013
(2)LIMRA, Facts About Life, 2013
(3)LIMRA, Trillion Dollar Baby – Growing Up: The Sales Potential of the U.S. Underinsured Life Insurance Market, 2011
(4)National Funeral Directors Association, 2009 estimates
(5)LIMRA, Trillion Dollar Baby - Growing Up, 2011