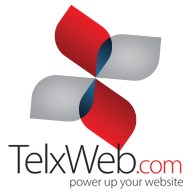 Miami, FL (PRWEB) February 13, 2014
Humans have traditionally assigned the term "Art" to those things considered most spiritual - like Michelangelo's David for the Florence Cathedral, or Prometheus in the Rockefeller Center, or, during its construction, the massive effort to decorate Denver International Airport. The greatest artwork is reserved for the most important places.
So is it any surprise that the most pleasing visual, literary, and auditory creations are now being found on the Internet? In the late 1990s, many speculated that the Internet was just a passing fad. Judging by the website design of the time, it was not such a crazy theory - pages were dry and almost painful to look at, in many cases, as they were put together by left-brained coders with more interest in functionality than in which primary colors would look best on a computer screen. Before the 2000s, there was hardly any such thing as "web design."
Telx Web, a Miami SEO company, announced today that they have introduced a brand new team of web developers and web designers in Miami. Composed of some of the best minds and artists in the business, they have experience designing some of the best websites in the industry. It is almost universal now, especially in the United States, for a website to accompany a business - and an attractive and easy-to-use interface is extremely important.
Telx Web is also a reputable website SEO company. In addition to designing every aspect, nuance, and visual detail of clients' sites, Telx Web's website design team can set up a comprehensive content management system for clients to manage and update their content as needed. The ultimate goal of Telx's design team is to make sites that are attractive and pleasurable to use, so that customers will return time and again. The design team is also careful to incorporate the latest Search Engine Optimization (SEO) tactics and tricks to keep clients' pages appearing in the top level of search engines.
Other web designers may be able to fashion a web site and maybe even make it gorgeous, but none provide the complete solution that Telx Web does. With options for web design and development, security, systems monitoring, online content management, e-commerce solutions, press release marketing, and a whole lot more, Telx Web is more than just a SEO optimization company. Telx Web is a one-stop-shop for all website needs, however small or large.
More information can be found at their website, http://www.telxweb.com/, or by calling toll free: 1800 7070.WEB (932) or local: (305) 615.1656.