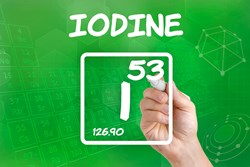 Iodine supplements boost the immune system by benefitting the body's mucosal barriers.
(PRWEB) February 12, 2014
Martin Pytela, founder of natural health giant Life Enthusiast, has recently released a blog post listing the many benefits of taking iodine supplements. Iodine supplements, long thought to only benefit thyroid function, can also boost the immune system and have many more positive effects on health, according to Pytela.
Iodine supplements aid the body's mucosal barrier and boost immune system
Iodine has been shown to improve the function of the body's mucosal barrier, according to Pytela. The mucosal barrier is the interface between the body's internal systems and the outside environment. Mucosal barrier tissues line the digestive system, breathing passages, sexual organs and more.
The parts of the human body exposed to the unclean and hostile outside world contain 30 times the amount of iodine as the blood. Iodine helps creates a defensive shield around the body, boosting the immune system by protecting it from invaders and infections, according to Pytela.
Many Organs Can Benefit from Iodine Supplements
The list of organs that require abundant iodine includes:

Thyroid gland
Salivary glands (mouth)
Digestive mucosal lining (esophagus, stomach, small intestine, colon)
Breathing system (nose, sinuses, lungs)
Urinary system: (kidneys, ureter, bladder, urethra)
Sexual organs (breasts, ovaries, vagina, uterus, prostate)
Liver and gallbladder
Pancreas
Adrenal glands
Brain (substantia nigra, choroid plexus)
Eyes (conjunctiva, ciliary)
Skin
Bone marrow
Sufficient Iodine Intake May Lead to Decreased Cancer Risk
In his blog, Pytela notes that the Japanese have the highest intake of seaweed (which contains potent levels of iodine) in the world. The Japanese also have the lowest national cancer rate, according to Pytela. He posits that the lesser cancer rate is due, in part, to the population's high intake of iodine.
About Martin Pytela and Life Enthusiast
Martin Pytela founded Life Enthusiast after discovering the power of natural healing and nutrition that healed him from a profound bout of health problems. Life Enthusiast is a health and wellness company dedicated to easing people's suffering through natural healing. For more information about Martin Pytela or iodine supplements, visit http://www.life-enthusiast.com/about-us-i-85.html.