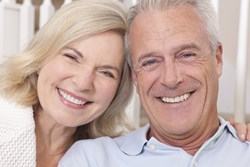 According to company CEO Scott Briggs, "Annuity owners can rest assured they won't outlive their income."
Farmington Hills, MI (PRWEB) February 13, 2014
As Americans live longer, many consumers are concerned they could outlive their retirement savings. Placing part of their money in a fixed annuity could be the answer, but a lot of people aren't sure how they work.
A new website can help. It's called Annuities24-7.com, and it can help consumers make informed decisions about annuities' role in their retirement savings strategy.
According to Annuities24-7.com CEO Scott Briggs, an annuity can be like the computer you are likely using to read these words. "If you take the time to learn how to use it, it can be a useful tool," Briggs noted.
According to Briggs, the first thing a consumer should realize is that fixed annuities are unlike other financial vehicles. Fixed annuities, he pointed out, offer a unique benefit: an option to receive the contract's value in payments that cannot be outlived.
Because of this capability, an annuity contract more than just another place to park some of your retirement money. A fixed annuity works as a risk transfer vehicle, in which the issuer (an insurance company) takes over the responsibility for providing a source of lifetime income.
"People say planning for the future is a risky business," Briggs observed, "but it doesn't have to be that way."
Briggs feels his company's website, Annuities24-7.com, can be a good place to learn more about fixed annuities. But that's just the beginning. The Annuities24-7.com website also provides a number of resources where consumers can explore a variety of options, not just annuities.
Website visitors can, for example, choose from over two dozen "Calculators" to learn about their future pension payments, compare IRA options and more. They can choose topics of interest and work at their own pace. Needless to say, some of the most popular calculators are focused on fixed annuities.
"Nobody knows how long they will live," Briggs concluded, "but annuity owners can rest assured they won't outlive their income."
A visit to Annuities24-7.com can show you why.
About Annuities24-7.com
Annuities24-7.com, Inc. is an independent annuities information and referral resource based in Farmington Hills, MI. The company's founder and CEO is Scott Briggs, a member of the Briggs family, a respected team of financial professionals who specialize in wealth management and asset preservation. Learn more by visiting annuities24-7.com.
For additional information, contact Lidia DeBruyn at (248) 987-2993 or via email at LDeBruyn(at)annuities24-7(dot)com.