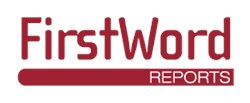 Rockville, MD (PRWEB) February 13, 2014
As the leading distributor of market intelligence, MarketResearch.com is pleased to announce a business partnership with FirstWord which allows for the marketing and distribution of FirstWord's proprietary market analyses through the MarketResearch.com website.
The new relationship offers business professionals throughout the world easy access to complete product descriptions and tables of contents from research publications authored by FirstWord. At the same time, visitors to the MarketResearch.com website have the ability to purchase the material directly through MarketResearch.com's secure server.
"FirstWord brands include Therapy Trends, providing insights from KOLs and other experts on current and future therapies, and FirstWord Dossier, providing timely intelligence on pharma's biggest challenges and upcoming trends."
"The opportunity to collaborate with research publishers as well respected as FirstWord, provides us with the ability to further build upon the breadth of our already first-class collection of research in the pharmaceutical market, and makes it even easier for our customers to find exactly what they're looking for in one convenient location," notes Kelly M. Carlson, Senior Vice President, Global Operations at MarketResearch.com.
"This partnership with MarketResearch.com has provided us with a great opportunity to vastly expand our target market and product reach," stated Paul Reeves, Senior Director – Partnerships at FirstWord, "and we're looking forward to the new marketing attention and increased exposure that this collaboration will yield for our reports in the Pharma industry."
For further information about FirstWord reports, visit http://www.marketresearch.com/redirect.asp?vendorid=3995&progid=86034.
About MarketResearch.com
MarketResearch.com is the leading provider of global market intelligence products and services. With research reports from more than 720 top consulting and advisory firms, MarketResearch.com offers instant online access to the world's most extensive database of expert insights on global industries, companies, products, and trends. Moreover, MarketResearch.com's Research Specialists have in-depth knowledge of the publishers and the various types of reports in their respective industries and are ready to provide research assistance. For more information, call Hae Lee at 240.747.3062 or visit http://www.MarketResearch.com.
About FirstWord
"FirstWord is a leading source of news and views for the healthcare industry worldwide. Our brands include FirstWord Pharma PLUS, FirstWord Dossier, FirstWord MedTech PLUS, and Therapy Trends."
Recent reports include:
-Therapy Trends: Breast Cancer -- KOL Insight
http://www.marketresearch.com/redirect.asp?productid=8028562&progid=86035
-Dossier: Effective Pharma KAM Teams - the essential factors driving performance
http://www.marketresearch.com/land/product.asp?productid=8017472&progid=86036
-HIV -- KOL Insight and Consensus Outlook Modules
http://www.marketresearch.com/land/product.asp?productid=8017624&progid=86037