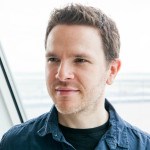 Follow me on social media, where I will be using the hashtag #AnywhereButSochi during this trip around the world.
New York, NY (PRWEB) February 14, 2014
One could say that Jake Redman travels for a living, but he's never really circled around the world in one trip before. His website, ModHop.com, is the premiere site for travel secrets, specifically reviews of travel upgrades. Redman will soon embark upon what may seem like an insane feat of travel: from February 13th-18th, Redman will take several separate international flights, and will live tweet his findings.
Redman's upcoming itinerary could make even the most seasoned traveler cringe. First, Redman will fly from Chicago to Warsaw aboard LOT Polish Airlines 787 Boeing Dreamliner with the "Elite Club" on their Dreamliner service. The next day, he flies Korea-based Asiana Airlines from London to Seoul. Redman will sit in "Business Smartium Class" with lie-flat capable seats and direct-aisle access.
"Olympic athletes, press and fans are flying halfway around the world in tiny airplane seats just to find they have to share a sparsely furnished and unfinished hotel room. In honor of our brave Olympians and their supporters I'll fly around the globe showing off gold-medal worthy business class seats aboard some of the world's best airlines, plus I'll share a newly remodeled hotel experience in Seoul, South Korea, home of the 1988 Summer games," he says.
Redman will brave two international flights on February 17th. First, flying from Seoul to Taipei, then taking Taiwanese carrier EVA airways from Taipei to San Franciso aboard a Boweing 777-300 plane. His "Royal Laurel" Business Class seat will, like the seat in his Asiana flight, be lie-flat capable and aisle access. A final flight to Newark will complete his travels; truly, the Modhop.com founder is flying around the world during the holiday weekend. "Follow me on social media, where I will be using the hashtag #AnywhereButSochi during this trip around the world," concludes Redman.
Jake Redman
Jake Redman is the founder and host of ModHop. In addition to producing and hosting shows on SiriusXM Radio, he travels, spending his time in airports, lounges, and hotels. He shares his findings on ModHop.com to help others determine whether travel upgrades are truly worth the extra cost.
Follow Jake Redman on Twitter @ModHop and Facebook.