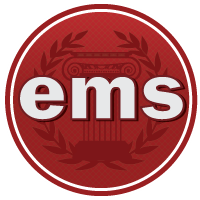 Dayton, Ohio (PRWEB) February 17, 2014
Elite Management is taking their services to the next level by becoming a member of the Community Associations Institute (CAI). The new membership enables Elite to provide professional and extensive solutions to community associations seeking management in Dayton and Cincinnati, Ohio.
Members of CAI have access to information on the trends in the rapidly changing community association industry. They gain practical knowledge and insights from leaders in the field and and tools a manager can use daily. CAI has a wide-ranging amount of informational content created exclusively for members of the institute. Informative articles, award-winning newsletters and magazines, and other resources are available to all members of CAI. These resources discuss common association issues such as conflict resolution, rules enforcement, reserve funds, and assessment collection. The Community Association Institute is the most recognized experts for community association governance and management. CAI is the first and only national organization created specifically to meet the needs of all community associations and the companies they trust to manage their community.
Elite Management Services is excited to gain the input and knowledge from community association professionals, in hopes of advancing the communities they manage. The resources provided shows guidance and perspective from liabilities and insurance to finding the right attorney. There is an expansive amount of information provided on Board members and their roles in the community, to better prepare management companies on how to work well with the Board of Directors and help managers encourage Board members to handle the functions of the community. Elite Management will keep up with current news, issues, and laws that are affecting community associations, cooperatives, and condominiums in Ohio.
Dan Donahue, President of Elite Management Services states, "We are excited to provide advanced services to the community associations we manage and the many more communities we hope to gain." He goes on, "Being a member of CAI will benefit our company in many ways and we are excited to gain the new expertise and knowledge the institute shares".
Elite Management Services is a full service association management company ready to serve communities of all types in the state of Ohio. Elite offers association management solutions to residential and commercial properties in both Dayton and Cincinnati. Elite Management Services has a staff of over 40 trained professionals. For more information regarding Elite Management Services, please visit http://www.emsohio.com.
###