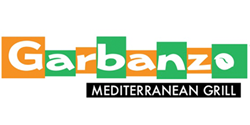 The new digital platforms will optimize our catering program on all levels.
Vancouver, BC (PRWEB) February 13, 2014
MonkeyMedia Software ended 2013 with the addition of more than 1,000 new restaurant locations in its growing roster of multi-unit restaurant catering clients. The company is now excited to announce an agreement with Garbanzo Mediterranean Grill® for MonkeyMedia Software™ and MMS Catering Institute™ services to help the Denver-based restaurant concept grow its off-premise business.
"Our team has been working diligently with the executive leadership from Garbanzo to ensure their off-premise program delivers a five-star customer experience and is scalable for future growth. We are honored to be working with them and look forward to helping their catering team excel at feeding their customers where they live, work and play," said Erle Dardick, CEO of MonkeyMedia Software and Founder of the MMS Catering Institute.
Through the agreement, Garbanzo will deploy MonkeyCatering™, MonkeyOnlineOrdering™ and MonkeyLeadTracker™ as software, ordering, catering CRM, and reporting platforms throughout its system of nearly 30 restaurant locations. Prior to the software implementation, Garbanzo will receive restaurant catering strategy and education workshops, and certification, through the MMS Catering Institute as part of the partnership agreement.
"We are very happy to partner with MonkeyMedia Software to enhance our catering program," said Alon Mor, Garbanzo Founder, President and CEO. "The new digital platforms will optimize our catering program on all levels, including operations, sales and customer experience, as well as further develop our sales staff with the MMS Catering institute services. We are very excited about these new applications and setting up our catering program for success."
As a complement to the software and strategy services, catering team members from Garbanzo will receive copies of Dardick's book, "Get Catering and Grow Sales!™ A Strategic Perspective for The Multi-Unit Restaurant Executive." The book, published in 2011, serves as the foundation of MonkeyMedia Software's Get Catering and Grow Sales!™ manifesto and The Five Pillars of Restaurant Catering.
About Garbanzo Mediterranean Grill
Founded in 2007, Garbanzo Mediterranean Grill is headquartered in Colorado. The company's founder, Alon Mor, grew up in the Mediterranean region and is a 20-year veteran of owning and running restaurants. St. Louis Bread Company/Panera Bread founder Ken Rosenthal is also co-founder of the company. Garbanzo uses only the freshest, quality ingredients for its made-from-scratch recipes, and provides several vegetarian, vegan and gluten-free options. Garbanzo currently has 27 locations nationwide with new markets opening across the country.
MonkeyMedia Software helps restaurant operators grow sales and increase profits by educating them to become experts at feeding their customers where they live, work and play. Using the turnkey Get Catering and Grow Sales!™ System, a toolkit for catering strategy, education and software, MonkeyMedia Software works closely with each brand's executive team to drive strategic alignment, provide education for team members, and deploy an enterprise software platform to service and support the off-premise business channel. This is accomplished through the MMS Catering Institute™ and MonkeyCatering™ platforms.
The MMS Catering Institute sets the standard for catering education and certification for restaurants. MonkeyMedia Software's MonkeyCatering is an enterprise cloud-based, mobile-friendly software platform to manage and track restaurant catering operations from lead generation (CRM), client management and order-taking to production, delivery and real-time reporting for results-based decision-making.