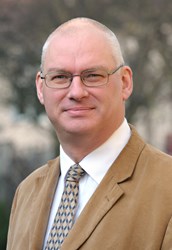 About Dr. Stanley, "Best talk of the show so far, even better than Bill Clinton!"
Calgary, AB (PRWEB) February 13, 2014
Dr. Neil Stanley PhD, a thirty-one year expert in sleep and sleep research is coming to Canada to teach about the latest research in sleep and sleep technology. He is also available for interviews and appearance during the day.
We all think we just need more sleep. But that's not necessarily the case. We may think that caffeine is bad for us before bed. Think again. These are just some of the myths and fallacies that Dr. Stanley likes to dispel as he travels the world educating both the medical profession and the regular observer about sleep.
Having spoken in over twenty-six countries, and completed hundreds of interviews and appearances, Dr. Stanley is able to speak on the following topics of interest to your audience:
Back pain and sleep.
Overactive bladder and how it can be remedied to improve sleep.
Sleep and it's affects on fibromyalgia.
Generalised anxiety and sleep
The correlation between depression and sleep.
How Dementia is affected by sleep.
Learning difficulties in children and sleep.
Violence during sleep.
Perscription drug treatments for sleep. Good? Bad?
Non-perscription drug treatments for sleep.
The importance of sleep for schools and industry, health and safety.
Children/teenagers and sleep with regards to parents, teachers and students.
An engaging speaker, Dr. Stanley has received numerous comments such as: "Best talk of the show so far, even better than Bill Clinton" (Las Vegas Market 2011, Bill Clinton was the Keynote Speaker).
While he is in Calgary, now would be an excellent time to book him. He will be speaking at Calgary's largest full-service furniture and interior design company CushyLife at 1139 Kensington Road NW, Calgary, AB at 6:30 PM on February 20th. Please feel free to contact Jonathan Edwards to set up your interview for Dr. Stanley.