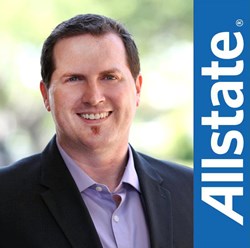 The Boys Scouts of America Capital Area Council plays a vital role in our community, and we're honored to be a part of the program. -Scott Biscoe
Austin, Texas (PRWEB) February 14, 2014
First and second year Webelo Scouts recently took to the great outdoors for the 8th Annual Webelos Winter Camp. The Webelos enjoyed four days and three nights at the Lost Pines Scout Reservation in Bastrop, TX. During the advancement oriented camp the Webelos worked on earning badges and taking part in numerous scouting activities such as fishing, stargazing and hiking.
The Webelo Activity Badges earned during the Winter Camp include:

Fitness
Outdoorsman
Craftsman
Scientist
Athlete
Readyman
Handyman
Forester
The Winter Camp commenced with a closing ceremony and Webelos that were far more decorated. Camp attendees had the opportunity to earn three to six activity badges, which are necessary for the Webelo Scouts to progress to the Boy Scouts.
The Boy Scouts of America is an organization that Biscoe Insurance Group is proud to support. Owner Scott Biscoe said, "The Boys Scouts of America Capital Area Council plays a vital role in our community, and we're honored to be a part of the program. They offer such a healthy, positive outlet for kids. It's amazing how the Scouts helps to shape their lives."
The Boys Scouts of America Capital Area Council was founded in 1912. Today, the council provides support to 15 counties across Central Texas. Their mission is to help prepare youth to be responsible citizens that are active in their communities. Visit the Boys Scouts of America Capital Area Council to learn more about the organization.
To learn more about Biscoe Insurance Group and their insurance products, please visit: http://www.mybiginsurance.com.
About Biscoe Insurance Group, Inc.
Biscoe Insurance Group is a family-owned business that has been serving Central Texas for more than eight years. The company has a combined total of more than 25 years of experience and specializes in a variety of insurance products including: homeowners insurance, renters insurance, auto insurance, life insurance and landlord insurance.