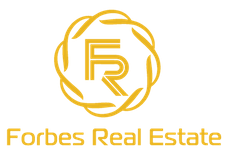 When we started working with Ms. Forbes, with found that her knowledge of the Boston market and her persistence made a huge difference. She helped us find the perfect home.
Boston, MA (PRWEB) February 13, 2014
Forbes Real Estate, a distinctly personalized boutique agency, was launched today by Boston real estate veteran Ally Forbes. The new firm advances the unique approach pioneered by Ms. Forbes, broadening the notion of a full-service agency for buyers, sellers, renters and investors. Forbes Real Estate will build on Ms. Forbes' thorough understanding of the Boston market and committed client base to offer a unique level of service to a growing list of clients. More information can be found at http://www.ForbesRE.com.
Key Facts:
Forbes Real Estate provides a wide range of personalized services, including:

Residential sales and leasing
Buyer, seller, and tenant representation
Property management
Relocation assistance
Concierge services
Translation services
Interior design
Staging
Housekeeping and babysitting
And more…
Founder Ally Forbes is a member of the National Association of Realtors (NAR) and a member the newly-formed GBAR Publications Committee (GBAR). She is also an experienced communications professional, with a decade's worth of experience in public relations and marketing.
Forbes Real Estate works with experts on every aspect of each client's preferences, to guide them from the beginning to the end of their real estate journey.
The new boutique agency is not just a local firm. With contacts around the globe, including Europe, Southeast Asia, and the Caribbean, Forbes Real Estate leverages its global relationships to meet customer needs - wherever those needs may be.
Client Testimonials:
"My wife and I were looking for a specific home to purchase in Boston, and we weren't getting anywhere with our agent. When we started working with Ms. Forbes, with found that her knowledge of the Boston market and her persistence made a huge difference. She helped us find the perfect home," said Dr. William Fialkowski.
Michael Dehni, committed clients of Forbes Real Estate, said: "Ally Forbes is one of the most trusted names in the Boston real estate and rental markets. She takes the time to understand her client's needs, and her familiarity with the Boston market helps her address her customers' needs without pressure. Her loyalty and integrity resonate with buyers, sellers and renters - and her success is largely based on repeat clients and their referrals."
With the launch of the new company, Ally is realizing her dream of offering fabulous services across Boston's client base. Her global knowledge has helped numerous customers from other countries. Clients often come to her from other cities and countries, needing specific things they have not been able to find with other firms.
"Today, more than ever, it's important to reinvent, because business models and the market continuously change," adds Ally Forbes. "Real Estate is not just my job: it's my passion. I'm fulfilling my dreams in Real Estate, while also helping my clients address their needs."
About Forbes Real Estate:
Ally Forbes is the Founder of Forbes Real Estate. She has developed a boutique firm with a deep passion for customer satisfaction and rich market understanding. Ms. Forbes has over 10 years of real estate experience in the Caribbean and Boston markets and has hand-selected key people to help grow Forbes Real Estate into a standout in Boston real estate that is based on communication, accessibility - and above all, a personalized touch. Her true passion has and always will be helping clients. Please visit Forbes Real Estate at http://www.ForbesRE.com or phone/text +1 617-763-4476.
For more information, contact:
Ally Forbes
Forbes Real Estate, LLC
Phone or Text: +1 617-763-4476
info(at)forbesre(dot)com