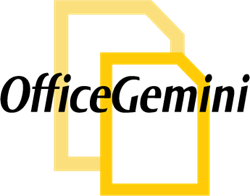 Houston, TX (PRWEB) February 13, 2014
The Unified Purchasing Cooperative of the Ohio River Valley was formed in 1963 when five school districts from Hamilton County came together to purchase supplies and equipment. Today it has grown to include over 100 schools and over 185,000 students. It has also expanded beyond Ohio and it now includes 50 schools in southeastern Indiana and northern Kentucky. It is estimated that the cooperative makes $25 to $30 million in purchases every year.
Director Kenneth Koester, explained that "In addition to pooling purchasing power to obtain the best prices for quality products and services, the cooperative serves as a resource on purchasing issues and their relevance to business operations," and that it additionally provides "in-service programs on purchasing, product information and government regulations."
Office Gemini will be bringing advanced document management and capture software that will further enrich the gamma of products reviewed by the cooperative. Its document management software Dokmee will give users the possibility of quick document processing through workflows, easy file retrieval and advanced searches through indexing and OCR and a high degree of security through a 192-bit encryption. Its capture software Diamond Vision will allow the administrations to process large volumes of documents efficiently and to index them so that they can be ready for storage in a matter of seconds or minutes instead of hours or days.
These products are indeed relevant to business operations of the members of the cooperative. Cesar Vega, Vice President of Sales and Marketing at Office Gemini, is excited about the potential of this event. "We are looking forward to this opportunity to show the members of the cooperative the savings in time, money and effort that can be achieved through our state of the art software. We believe it will transform the way many schools manage their documents and will provide great benefits to the administrations."
About Office Gemini
Office Gemini is an international software manufacturer focused in the document management and document scanning industry. Office Gemini distributes its software products through a vast worldwide network of value-added resellers (VARs). From great software products and implementation assistance to strategic document management and scanning consulting services, Office Gemini is able to provide a wide range of services to End Users and VARs equally. Office Gemini's sales and support specialists are not only experts on internal software products, but are also very knowledgeable about the industry as a whole and can help with complementing software and hardware products. The two flagship products, Dokmee and Diamond Vision, are used by thousands of customers in more than 30 countries and are available in several different languages. For more information on Office Gemini, please visit http://www.officegemini.com/, or for Dokmee product information visit http://www.dokmee.net. For commentary and industry interaction, please visit http://www.dokmee.net/english/blog/, https://twitter.com/dokmeesoftware, https://www.facebook.com/dokmeesoftware.
NOTE TO EDITORS: Dokmee® is a registered trademark of Office Gemini in the United States and/or other countries. © 2013 All rights reserved.