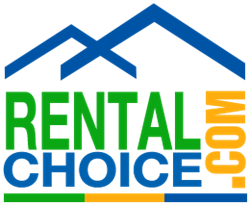 San Jose, CA (PRWEB) February 15, 2014
Rental Choice(.com) is proud to announce a new advertising partnership with Intempus Realty. Intempus Realty is a full service property management company serving properties in San Jose, California.
As a result of the new partnership, the Rental Choice (.com) directory will feature Intempus Realty, who will receive custom advertising that focuses on their property management services. Visitors to Rental Choice (.com) are able to learn more about Intempus Realty by visiting their profile page on the directory. This profile page allows users to click through to Intempus Realty's website, which lists properties currently under their management. Users can also call Intempus Realty directly or submit a brief contact form to communicate via email.
Intempus Realty relies on their highly skilled property managers with diverse backgrounds in property and investment management. For the greater part of the past ten years, Intempus has been helping potential property owners identify the properties with the highest potential ROI, perform the transactions and then manage their assets after close. For the past eight years Intempus and their property managers have maintained a less than 1% vacancy rate across all the properties that they have managed. They provide services such as Tenant Screening, rent collections, property inspections, and vendor negotiations. Intempus Realty has a team of professionals that understands exactly what is required to maximize the profits owners receive from their real estate investments.
Rental Choice (.com) uses targeted marketing strategies to reach out to property owners and offer them free access to the online directory. The property owners are then able to connect directly with a property manager in their local area either through a form sent directly to the company email, phone or by visiting their website directly for more information from a link that is provided on the advertiser's landing page. To learn more about Rental Choice (.com), visit http://www.rentalchoice.com.
###