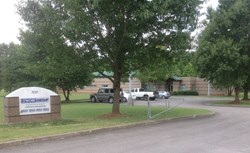 We want to make sure people know that our industry is growing even as others struggle to stay afloat.
Knoxville, TN (PRWEB) February 13, 2014
Even as overall unemployment rates remain high, AtWork Group, a top U.S. multi-specialty staffing franchisor, is enthusiastic about the growing staffing industry and the future of the overall job market.
"We are seeing a huge increase in several sectors," said Jason Leverant, chief operating officer for AtWork Group. "Our franchises provide staffing for personnel, medical, healthcare, and other services, and with the Affordable Care Act, immigration reform, and other legislation making companies hesitant to hire on a permanent basis, the time is right for temporary workers."
Temporary work was up about 10 percent in December 2013 over the same time the previous year, adding about 40,000 jobs. A survey last year by the American Staffing Association found that U.S. staffing agencies employ nearly three million temporary and contract workers per day.
AtWork Group saw a 27 percent year-over-year growth at its 50 franchises nationwide last year. As more workers leave the permanent workforce and face the prospect of long-term unemployment, the agency is poising itself to step in and continue to offer viable options for workers in all its sectors.
"We know so many people are concerned with the job market, and President Barack Obama continues to make new policies in an effort to improve the situation," said Leverant. "We want to make sure people know that we are there to help them in times of unstable work conditions, and that our industry is growing even as others struggle to stay afloat."
About AtWork Group
AtWork Group is an award-winning and nationally-known franchisor of staffing services including @WORK Personnel Services, @WORK Medical Services, @WORK HelpingHands Services, and @WORK Search Group under the umbrella of the AtWork Group. The foundation for AtWork began in the 1980s, and today, AtWork has grown to be cited as one of Staffing Industry Report's top U.S. staffing firms. AtWork Group's remarkable growth is fueled by the vision of founders John and Glenda Hall: think ahead, create opportunity, give exceptional support to franchise offices, and always look for the better way, every day. For more information, visit http://www.atwork.com or call 800.383.0804.
###