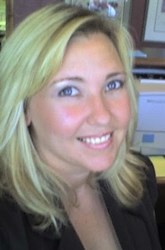 I am so grateful and excited to be a part of this amazing organization. It is a dream, not a job, to share with the world the many reasons why you should come and see us here in this magical, mountainous place - Christi Long.
Oakhurst, CA (PRWEB) February 14, 2014
Yosemite Sierra Visitors Bureau announces that Christi Long has been hired to fill the position of PR & Communications Manager. She started her new position on February 10.
Christi Long grew up splitting her time between Santa Cruz, California and Columbus, Ohio. She has spent the last 7 years living with her family in Oakhurst. She comes to us from Ameriprise Financial Services, Inc. where she worked as a Marketing Manager. Christi has a love and passion for Yosemite and the surrounding areas that makes her the perfect representative for the Yosemite Sierra Visitors Bureau. We are excited to introduce her and look forward to an exciting collaboration for years to come.
For more information, contact:
Christi Long
559-683-4636
Christi(at)yosemitethisyear(dot)com