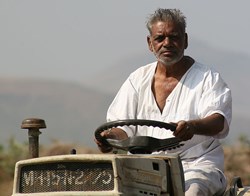 We are sharply focused to build the foundation of agriculture from the bottom up.
Houston, TX (PRWEB) February 13, 2014
The UN has declared 2014 as the Year of Family Farming. There is a new team of experts and practitioners sharply focused on increasing the economy and livelihood of the family farmer.http://ensia.com/voices/2014-the-year-of-family-farming/
This is not a UN team of scientists, but a group of people who have been increasing crop and water efficiency for over 20 years with their hands and backs, well before the term "sustainable" was coined.
Sustainable Solutions Team
A global team of experts and practitioners implementing sustainable solutions in water, soil health and food production for governments, organizations and projects.
The team was born from the first Global Forum for Innovations (GFIA) in Agriculture that was held the week of February 2nd, 2014 in Abu Dhabi.
Global Forum for Innovations had a global message of how important food security and water efficiency has become to our growing population. It brought together over 3,200 participants from 62 countries, with 150 innovations, 20 government delegations, 150 speakers and 100 exhibitors, but more importantly, it connected thinkers and doers.
Michael Chaplinsky, president of Turf Feeding Systems from Texas, and his partner Brian Donnelly, president of Sun State Organics from Florida, were two of the 150 speakers. Out of all the presenters, Mr. Chaplinsky and Mr. Donnelly were the only two speakers to mention and address the needs to help and improve the family farmer.
Chaplinsky and Donnelly stood out from the other speakers and exhibitors who came from large agro-businesses and corporations. Their passion for soil health and efficient growing set them apart. Brian Donnelly is a world renowned expert in converting waste manures and trash into organic compost and nutrients. His 20 plus years of experience parallels Michael Chaplinsky's work in fertigation, irrigation, soil health and water efficiency.
The GFIA 2014 forum was an incubator as their combined hands on experience attracted other likeminded experts to discuss ideas and goals. Thus, the Sustainable Solutions Team was formed.
The team is sharply focused on the family farmer- to increase their productivity and raise their economic values. This approach has two important principles.
First, it can create greater agriculture grown in the short term, by doubling the production and quality of the millions for family farms.
Second, it will improve economic values and livelihood of the rural communities to keep rural families together instead of their children moving to the large cities to get better jobs.
The Sustainable Solutions Team's dream is to build the family farm and the rural community instead of the big agro-business farms that are already running at maximum efficiency.
The Team quickly realized that the government leaders they met at the forum also saw the importance of building the family farm and were looking for ways to help. This dream opened doors for Brian and Michael and the team, as they are invited to visit several African governments to discuss ways to implement sustainability into family farming.
The team, which was born out of discussions at the GFIA 2014, is now adding other members to reach out to governments and organizations looking for practical ways to improve the family farmer and increase food production worldwide, besides it is the right thing to do.
Bio:
Michael Chaplinsky – President / Founder Turf Feeding Systems
Turf Feeding Systems - Houston Texas – USA - The world leader in packaged fertigation systems (fertilizer injection into irrigation) for golf, sports fields, landscapes, resorts and agriculture.
Mr. Chaplinsky has worked for over 25 years implementing water efficiency and sustainability into all types of irrigated projects around the world. He speaks at many conferences and lectures on sustainable soils, landscapes, golf and agriculture.
Mr. Chaplinsky has worked with the top scientists and engineers on project that include construction, revegitation, bio-remdiation and beach erosion. He brings technologies and practices together to promote plant and soil health, and create the values and benefits of sustainability