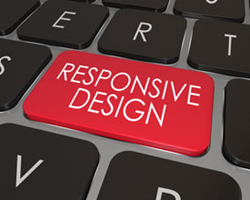 From the start your attention to detail and professionalism came thru and in return my clients are always impressed with what my company can offer them.
Markham, Ontario, Canada (PRWEB) February 25, 2014
It's time to rebuild the company website. With all the technology available today, what direction should the company go when it comes to building an effective online presence? Some of those options include custom website design, standard web design as well as the build-your-own (BYO) services. But now there's also a new option: WordPress theme designs.
Len Doren, Creative Director of In Front Media offers this; "When it comes to the company website, you have to remember that the website is a representation of the company. Many companies today cut corners when it comes to their websites, but that can be a monumental mistake."
With millions of people searching for products and business services on the internet every day, one has to hope the company website is not only appealing to look at, it also has to function as well. Len also adds this; "We've seen some great looking websites on the internet today, but how they function (or don't function) can turn users away. We also understand that 'cost' is a major factor when it comes to web design. So we try to massage a client's needs to fit their budget and come up with a solid, effective plan. And, sometimes that plan includes customizing a WordPress design from a theme to suit a client's needs – and budget."
Here are some tips to help decide if a WordPress design is an option for the company website;
1) Choice. There are literally thousands of popular WordPress themes to choose from. Why reinvent the wheel, when a WordPress designer can customize an existing theme and save the company time and money.
2) Modifications. A good designer can take a theme and customize the interface sometimes a little - and sometimes a lot. This can give the effect of having a customized look, which can be much easier to achieve than creating a custom site "from scratch".
3) Testing. Theme designs have most often been tested fairly rigorously. A web designer is then able to add functionality and structural changes with minimal additional testing requirements.
4) Time. A custom site will take much longer to finish than a theme design. If one has the budget and time, custom is a good choice. If the site has to be deployed sooner, rather than later, a theme design is a good choice.
5) Support. Themes sellers normally have a support arm to help with the site configuration in the beginning. Once a site is live and the bugs are worked out, it's usually smooth sailing.
IFM recommends contacting a local, reputable web design company for suggestions on how to improve the company website for better conversions and search engine rankings. This will help increase qualified web traffic.
IFM Web Services offers Responsive Web Design, website analysis, SEO Press releases, Search Optimization and Facebook pages for businesses. Located in the Toronto area (GTA), IFM has helped business achieve an effective online presence and has helped clients as far away as Bermuda and Mexico. For more on Social Media, SEO or Web Design for businesses, visit IFM at http://www.ifm.ca.