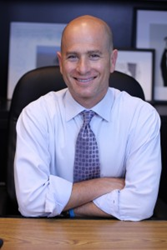 One important factor is that this isn't Danario Alexander's first time injuring his right knee.
Beverly Hills, CA (PRWEB) February 13, 2014
According to a recent report, Danario Alexander has undergone revision ACL surgery as a follow up to the initial surgery he underwent last month. Alexander suffered an ACL tear while running a route during practice. The question now is how long this second surgery will set back his recovery.
"One important factor is that this isn't Danario Alexander's first time injuring his right knee," said Eric Millstein, MD, a Los Angeles orthopedic surgeon with La Peer Health Systems. "He also missed the entire 2013 season due to a similar injury."
The ACL, or anterior cruciate ligament, is one of the four major ligaments in the knee. It helps to keep the knee stable and join the upper leg to the lower leg. While an ACL tear is a common injury among athletes, the severity of the tear can vary from a mild and partial tear to a complete tear.
"The surgery for an ACL tear uses a graft to repair the ligament," explained Dr. Millstein. "These grafts may come from the patient or from a donor. At the Knee Surgery Center of Excellence, we perform this procedure through small incisions using an arthroscope, or small camera. This approach allows us to repair the ligament with minimal intrusion."
Similar to the original ACL repair surgery, ACL revision is an arthroscopic surgery. Rehabilitation time after an ACL revision takes months.
"For Danario Alexander, this means he may not be recovered in time to make training camp at the start of July," said Dr. Millstein. "He will also be a free agent in March, so hopefully his rehabilitation goes well so he can be back into form as soon as possible."
As a board-certified orthopedic surgeon at La Peer Health Systems, Eric Millstein, MD, is a leader in advanced arthroscopic knee and shoulder surgery. He specializes in sports injuries along with knee and shoulder reconstruction and joint replacement surgery. Dr. Millstein is a member of the American Academy of Orthopaedic Surgeons, as well as the Arthroscopy Association of North America, and the American Society for Sports Medicine.
La Peer Health Systems is an outpatient surgery center in Beverly Hills, founded by doctors and focused on providing excellent patient care alongside the most cutting-edge medical treatments available. With 50 world-renowned physicians in 14 specialties, comprehensive medical treatment is offered that takes patients from consultation to diagnosis, treatment, surgery, and ultimately aftercare. The 14 medical departments include orthopedics & sports medicine, gastroenterology, head & neck surgery, colorectal & general surgery, podiatry, ophthalmology, pain management, plastics & reconstructive surgery, gynecology, spine surgery, interventional cardiology, bariatric surgery, thoracic surgery, and anesthesiology. Unlike large hospitals, La Peer's unique structure offers extremely personal care in a safe and controlled environment.
To learn more about La Peer Health Systems, visit http://www.lapeerhealth.com.