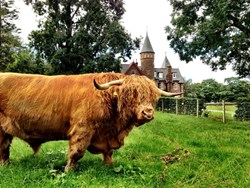 Torridon, Scotland (PRWEB) February 13, 2014
Whether or not you have Scots blood in your ancestral line, this is a great time to make tracks for Scotland where the Year of Homecoming 2014 promises the entire world a warm welcome. Great experiences throughout the year include the Ryder Cup at Gleneagles in September and the Commonwealth Games in Glasgow in July.
Supporting acts include cultural extravaganzas, food and drink events - did anyone say whisky? - and a plethora of fantastic festivals. Of course if you do have a Scottish past, this is also a great chance to explore the land of your forefathers, perhaps with a trip to the romantic Highlands, its castles, lochs and magnificent mountain scenery.
Throughout 2014, head to the Highlands and enjoy two nights at the Torridon in a Superior Double Room with full Scottish Breakfast, complimentary use of the Torridon's extensive Outdoor Activity Programme and complimentary passes to Inverewe Gardens, one of Scotland's most famous gardens and National Trust property. Special package prices from £145.00 per person, per night.
About Rebecca Recommends:
Rebecca Recommends is a quality, service-driven company offering sales and marketing representation to independently owned and award winning luxury hotels, country manor hotels, historic residences, tour and destination management companies worldwide. Rebecca Recommends is highly regarded in the North American luxury travel market and has superb and longstanding relationships with the US leisure travel trade.