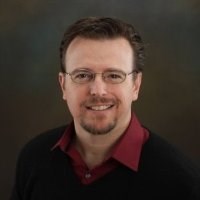 Over the next 24 months this company will make a remarkable transformation into a national leader in the Hardware Engineering and IT Services space
Seattle, Washington (PRWEB) February 13, 2014
Nytec, a leading electronic product development and onsite engineering services firm, has announced their appointment of Kyle Laulo to Vice President of Global Sales and Recruiting, where he will lead their aggressive national expansion plan. After 38 years on the West Coast, Nytec will open 10 locations nationwide, and expand their current 300+ employee base throughout 2014-2015.
Laulo brings over 20 years of executive sales and operations leadership with a proven track record for driving enterprise growth strategies. As Vice President of Global Sales and Recruiting at Nytec, Laulo will be responsible for business development and staffing support of Lab Services and Information Technology Projects.
"I'm thrilled to be part of the Nytec team. They've done a fantastic job establishing their brand in Puget Sound and have built a world class facility in Kirkland." Says Laulo, " Over the next 24 months this company will make a remarkable transformation into a national leader in the Hardware Engineering and IT Services space. I'm looking forward to building the teams that will see this transformation through."
Prior to joining Nytec, Laulo was the Northwest Regional Director for PDS Tech. As an industry leader, he has developed market-leading teams for Fortune 500 companies in Phoenix, Tampa, Charleston, Seattle, Bellevue, San Jose and Anchorage. He began his career over 20 years ago as an aviation recruiter staffing aviation service professionals nationally to Airlines, OEM's and Third Party MRO's.
"We are thrilled to have someone with Kyle's experience and commitment to providing excellent client solutions" says Nytec CEO Richard Lerz, "As the Global VP, Laulo will continue our momentum by architecting growth strategy and overseeing the acquisition of top talent through the US."
Nytec has experienced rapid growth the past four years, accumulating an accolade of recognition, most notably on the prestigious Inc. 500|5000, ranking the nation's 11th fastest growing engineering firm, and 1213 overall private company with a 342% three year growth rate. They have also been recognized for their local growth on the Puget Sound Business Journal Fastest Growing Private Companies list, and Fastest Growing Eastside Companies.
About Nytec:
Founded in 1975, Nytec is an industry leader in providing consumer electronic engineering services with a high degree of global experience, and unparalleled talent. Nytec's features and services include: hardware/software test & development engineers, industrial and interaction design, hardware technicians, audio/video test, RF test engineers, USB testing, benchmark testing, lab management, 3D printing, rapid prototyping, LabView development, IT support staff, HALT/HASS testing, and product development from R&D and proof of concept to manufacturing. The state of the art Nytec Product Innovation Center is located in Kirkland, WA and features full end-to-end product design and development capabilities. Nytec has forged tight partnerships with leaders in cutting edge technology and their experienced team of engineers and technicians have been involved in multiple groundbreaking projects. For more information, please visit http://www.Nytec.com, call 425.968.5715, or visit our LinkedIn.