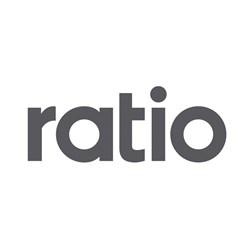 At Microsoft, I was fortunate to work with hundreds of top class digital agencies to help deliver differentiated, immersive experiences for cutting edge platforms. Ratio was always leading the pack.
Seattle, WA (PRWEB) February 13, 2014
Leading Multi-Screen Agency, Ratio, continues to bolster its staff with strategic hires, the most recent coming from Microsoft. James Senior joins Ratio to augment and accelerate the company's impressive multi-screen experience & app business.
James Senior joins Ratio after having built expansive ecosystems for Microsoft around its emerging web and mobile platforms for the last eight years. Most recently, James was responsible for building a new app ecosystem around Microsoft's flagship operating system, Windows 8. In seven months, he and his team worked with top brands & publishers to build the fastest growing app store across any digital platform with 100,000 apps. In this role, Senior worked with partners including Facebook, Twitter, Conde Nast, Time, Google, Disney, Flipboard, Amazon, Adobe, Hulu, Vevo, and ESPN among others to help re-imagine their digital experiences and deliver compelling scenarios on Windows. Prior to this role, Senior worked on Microsoft's web platforms, helping drive their contributions to open source foundations like jQuery as well as ship innovative products including ASP.NET MVC, WebMatrix and NuGet.
"In my role at Microsoft I was fortunate enough to work with hundreds of top class digital agencies to help deliver differentiated, immersive experiences for cutting edge platforms," says Senior. "Over time only a handful of digital agencies were able to deliver products for their clients that continued to push the boundaries of what was possible from business, design & technical perspectives. Ratio was always leading the pack. Joining them to help continue that tradition was an easy decision and in this new role I'm excited to help our partners reach new heights across all digital screens."
"We're excited to have James joining the Strategy team at Ratio," says Nate Thompson, co-founder and CEO at Ratio. "James' demonstrated experience working with big brands to extend their experiences across consumer platforms will help Ratio grow our ability to provide strategic guidance and consulting to our customers."
About Ratio
Ratio is a leading multi-screen agency that partners with global brands to create seamless experiences across all platforms. We deliver multi-screen apps that provide consistent and optimized user experiences across the web, mobile, tablet, Connected TV, and most recently the console ecosystem specifically using our CypressX Xbox product which allows media brands to launch differentiated apps quickly on the Xbox LIVE platform. Ratio's specialized team combines product strategy with compelling design and deep technical expertise to deliver award-winning applications for our clients that include AT&T, Condé Nast, Intel, Meredith, Microsoft, NASDAQ and Time Warner. Founded in 2001, Ratio is privately held and headquartered in Seattle, WA. To learn more about Ratio, visit http://www.WeAreRatio.com or follow the company on Twitter @teamratio.