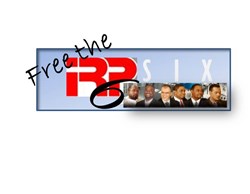 "Justice will not be served until those who are unaffected are as outraged as those who are." ― Benjamin Franklin
Denver, Colorado (PRWEB) February 18, 2014
The IRP6 case concerns an African-American company (IRP Solutions Corporation) in Colorado that developed the Case Investigative Life Cycle (CILC) criminal investigations software for federal, state, and local law enforcement. The IRP6 (Kendrick Barnes, Gary L Walker, Demetrius K. Harper, Clinton A Stewart, David A Zirpolo and David A Banks) were convicted in 2011 after being accused of mail and wire fraud. (D. Ct. No. 1:09-CR-00266-CMA). The IRP6 have been incarcerated for over 18 months in federal prison in Florence, Colorado while their case is under appeal.
Court documents show that the Internal Revenue Service (IRS) participated in at least part of the investigation of IRP6 (which included obtaining banking records of their church, several of the church members and the church Pastor).
According to documents filed with the DOJ, the church believes that the IRS violated IRC section 7611 when it obtained church banking records without a subpoena. IRC 7611 states, "The IRS may only initiate a church tax inquiry if an appropriate high-level Treasury Department official reasonably believes, based on a written statement of the facts and circumstances, that the organization: (a) may not qualify for the exemption; or (b) may not be paying tax on an unrelated business or other taxable activity (http://www.irs.gov/pub/irs-pdf/p1828.pdf)."
Discovery documents in the IRP case show that over 9000 pages out of 18000 pages of discovery were church banking records and personal banking records of Pastor Rose Banks and numerous church members. According to court documents, the Pastor and these parishioners are not named in any search warrants, nor were they notified that they were under investigation by anyone of the U.S. Attorney's Office (D. Ct. No. 1:09-CR-00266-CMA).
According to court records, during the trial of the IRP6, Assistant U.S. Attorney Matthew Kirsch questioned grand jury foreperson Cynthia Haid about who the target of the investigation was and Ms. Haid responded, "Rose Banks" (Pastor of The Colorado Springs Fellowship Church) (09-cr-00151-CMA). "The members of the church were outraged at Ms. Haid's testimony," says Sam Thurman, A Just Cause. "There's an obvious inconsistency when the U.S. Attorney's office is saying that the church, its Pastor and members are not under investigation, yet the grand jury foreperson blurts out the name of the Pastor," Thurman observes.
"Not only did the U.S. Attorney's Office apparently implicate the church, IRS actions seemed to violate IRS rules regarding investigations and audits of non-profit organizations," added Thurman. Thurman continued, "We believe that the IRS violated the procedures of IRC section 7611 which states that the church should have received written notification if there were concerns (http://www.irs.gov/pub/irs-pdf/p1828.pdf)."
In a response to local ABC television affiliate KRDO, U.S. Attorney (Denver) spokesperson Jeff Dorschner stated on behalf of Assistant U.S. Attorney Matthew Kirsch that, "…the church was not the target of an investigation (KRDO-TV, Colorado Springs, June 6, 2010)."
"A Just Cause has examined different aspects of the IRP6 case, and implicating the church that the gentlemen attended is obviously outside the scope of any warrants, and points to evidence of possible procedural violations on the part of the IRS," asserts Thurman.
IRC section 7611 states, "Restrictions on church inquiries and examinations do not apply to criminal investigations or to investigations of the tax liability of any person connected with the church, e.g., a contributor or minister (http://www.irs.gov/pub/irs-pdf/p1828.pdf)."
"So if the church was not under criminal investigation, as asserted by the U.S. Attorney's office, but the church was not given official written notice about an inquiry of an audit (as specified by IRC 7611), that raises the question of how church records can be seized without a subpoena," ponders Thurman.
"I contacted my bank and they confirmed that my banking records were given to (IRS/FBI/DOJ) as part of an investigation, but they couldn't produce a subpoena that showed that this was authorized," says Michele Harris, a former contract employee of IRP Solutions and CSFC church member. "This type of thing is very concerning to me that the government can just go into peoples' records without cause or proper authority," adds Harris.
Court records show that the IRP6 challenged the government on how banking records were obtained. Court records further show that Assistant U.S. Attorney Kirsch argued that the defendants' grounds for suppression and the ability to formulate a defense strategy did not outweigh grand jury secrecy. "There is no Fourth Amendment grounds for suppression because the defendants don't have any reasonable expectation of privacy in business records that are held by a third party," said Assistant U.S. Attorney Matthew Kirsch during a 2010 hearing. "Part of what is confidential about the subpoenas, themselves, is the manner in which the government makes the requests for these materials; that revealing the subpoenas would reveal part of the tactics by which the government conducts its investigation," said Kirsch. "But I think that this is the first – granting this motion is the first step down a slippery slope," said Kirsch (Case 1:09-cr-00266-CMA Document 272 Filed 08/12/10 USDC Colorado).
"A Just Cause also found that a UPS Store postal annex that was used by the church and various church members was also searched without a warrant or subpoena," claims Thurman. "First-Class letters and parcels are protected against search and seizure under the Fourth Amendment to the Constitution, and, as such, cannot be opened without a search warrant. If there is probable cause to believe the contents of a First-Class letter or parcel violate federal law, Postal Inspectors can obtain a search warrant to open the mail piece. Other classes of mail do not contain private correspondence, and therefore may be opened without a warrant (https://postalinspectors.uspis.gov/contactUs/faq.aspx). The proprietor of the UPS Store stated that a Postal Inspector and another federal agent inspected mail boxes of several church members who had business and/or personal mail boxes at his facility without a subpoena," Thurman added. "The proprietor went on to state that he had to allow the agents to inspect the boxes or risk loss of his license to operate as a postal annex. These acts of intimidation and encroachment upon one's privacy can't go unchecked. The rights of U.S. citizens should be protected and not trampled upon. When will someone speak out about these types of violations?" asserts Thurman.
"Although the church, the Pastor, and the members were not named in any warrants or are currently, to our knowledge, under any type of investigation, it still does not dismiss the abusive and intrusive actions that occurred," says Thurman. "Court records substantiate that the IRS participated with the FBI in obtaining financial records of The Colorado Springs Fellowship Church and several of its members, yet there are no records of subpoenas or court orders that authorized seizure of bank records. A Just Cause questions the motives and authority by which the FBI and the IRS probed into the banking records of the Colorado Springs Fellowship Church (and its members) without subpoenas or following IRC 7611, especially if the church was 'not the target of an investigation,'" proclaims Thurman. "When a person is under investigation, or even if they are indicted, does that give an investigator the right to treat all of that person's family, friends, associates, church and Pastor as if they are indicted as well? I think not," concludes Thurman.
The case of IRP Solutions (IRP6) is currently under appeal (US District Court for the District of Colorado, Honorable Christine M. Arguello, D. Ct. No. 1:09-CR-00266-CMA; Case Nos: NO. 11-1487, Case Nos. 11-1488, 11-1489, 11-1490, 11-1491 and 11-1492). For more information about the story of the IRP6 or for copies of the legal filings go to http://www.freetheirp6.org.
The Colorado Springs Fellowship Church is a 501c3 non-profit organization based in Colorado Springs, Colorado. The CSFC is a nondenominational church founded in 1981 by Pastor Rose Banks and has a congregation of 300 to 500.