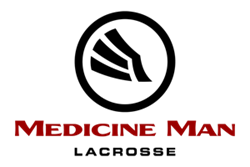 New York, New York (PRWEB) February 14, 2014
Medicine Man Lacrosse, a leading company in lacrosse technologies, has updated the New York Lacrosse Camp Map Directory for students, players and parents looking for quality lacrosse instruction in their geographic region. The Geo-Targeting and Mapping Functionality presents New York Lacrosse Camps to interested parties looking to better their skill sets. Players and parents can view listed lacrosse camps in a table that presents Name of Camp, City, Start & End date, Gender and a brief summary. Visitors may also Read Reviews, Write Reviews or Submit lacrosse camps. Additional mapping technology will show location and provide source of directions to the camp.
Most popular listed camps in New York State are:
Head Heart Hustle Camp in Rye New York
Head Heart Hustle Camp will take place on June 30, 2014 through July 04, 2014. HHH is for boy and girls grades K-1 that are seeking great lacrosse instruction during the summer days.
Millon Lacrosse Camp in Farmingdale
Millon Lacrosse Camp will take place on July 21, 2014 through July 25, 2014. Millon camp will be located at Farmingdale State University, available to boys for day camps or overnight camps. Campers will have access to ten manicured regulation-sized fields for drills, instruction and games. If inclement weather should occur, the school's 94,000 square foot field house will be available for instruction
Miller Lacrosse Camp in Montauk
Miller Lacrosse Camp will take place on August 18, 2014 through August 21, 2014. Miller camp will be located in Montauk, Long Island and is available to boys and girls in middle school and high school. Miller Lacrosse Camps and Clinics concentrate on teaching beginner and advanced skills and game situations.
Medicine Man Lacrosse currently produces a line of exceptionally comfortable lacrosse clothing with extraordinary life expectancy. The lacrosse apparel is for players that wish to express their passion for the game, represent their identity to the world and connect to a rich and vibrant culture. Medicine Man Lacrosse designs incorporate the subtle intricacies of the game, the spirit and nature from its early beginnings and the passion of those who dedicate themselves to the game and those who continue to nurture participation in their communities. Best sellers include "The Creator's Game" T-shirt and the "Language" lacrosse shorts.